Welcome to the SBSG website
Sheffield Bird Study Group was formed in December 1972 as a forum for birdwatchers in and around the city with an active interest in ornithology. The group's recording area, covering twelve 10km squares with the city roughly in the middle, is hugely diverse, stretching north to the outskirts of Barnsley, south to Chesterfield, east to the lowlands beyond Rotherham and Bolsover, and west to the highest tops of the Peak District National Park.
We aim to promote an interest in birds in the community, provide something of interest to all levels of birder, co-ordinate fieldwork and recording in the area, and work with and complement the work of like-minded local and national organisations for the benefit of birds. SBSG is registered charity No 510857. Click here for more.
Diary Dates
SBSG Field Meetings Autumn 2023
Vis-Mig "Big Days" - Co-ordinated Visible Migration Watches
Every year, we arrange a visible migration field meeting at Redmires Reservoirs, with the aim of sharing the magical spectacle of bird migration through the Sheffield area. As the weather can be somewhat unpredictable, this year we are planning to run visible migration field meetings on three separate dates during the autumn, to give members a flavour of the different species moving through the Southern Pennines at different times of the autumn.
The dates are:
Sunday 24 September

Sunday 15 October

Sunday 29 October
Meet up from 7.30am onwards!
So, either get out and record as many species as you can moving through your local patch and submit your records to the SBSG website for collation, or come along to one or more of the field meetings and see how it's done. Surely it can't rain on all three dates can it……?!
The main event is at Redmires - one of the spiritual homes of Visible Migration watching in the UK. But we'd like it to be more than that - a co-ordinated watch across the SBSG area, historically in the 1970s - 1990s there were many frequently watched Vis Mig vantage points across the region, from Strines Top in the west to Concord Park and Thrybergh further east, Barbrook and Ramsley Moor further south. There's even a promising looking vantage point at Parkwood Springs looking west. So grab your binoculars and head out for the first few hours of daylight at your chosen spot. Mark your sightings with VisMig Big Day in the comments box on the website or tag us on Twitter. Let's try to build a picture of birds moving through our area - what, where, when and how many.
Redmires Reservoirs – Map with meeting point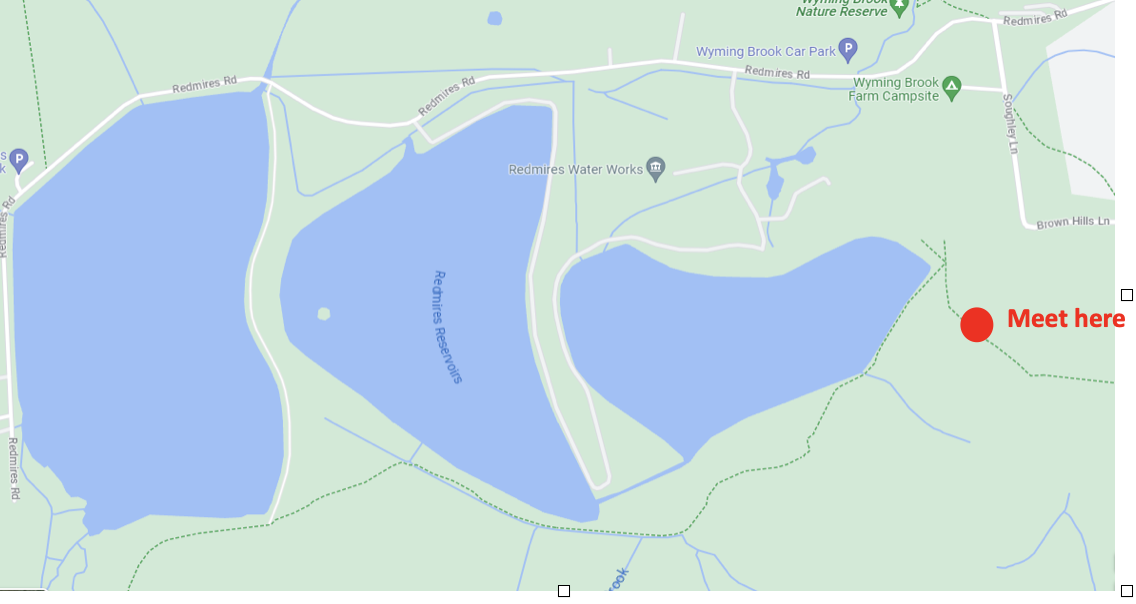 Directions:
Park along the bend of Soughley Lane just east of Wyming Brook and walk along the track to the Bottom Reservoir. Turn left where the track opens out and then take the path which runs southwards following the line of the drystone wall towards Roper Hill. The meeting point is just up from the stile.
Richard Hill
Chair - SBSG
---
News
WATERWAYS BREEDING BIRD SURVEY
RIVER DERWENT, LEADMILL TO FROGGATT
The stretch of the River Derwent between Leadmill Bridge (Hathersage) and Froggatt has been covered for the WBBS almost continuously since 1999 by, as it happens, SBSG members. John le Corney has carried out the survey since at least 2008 but has decided to call it a day, so I'm hoping to recruit a new surveyor to take it on from 2024. The survey requires 2 visits in the spring (April to early June) and essentially involves recording every adult bird that you see or hear. The data collected by the WBBS (and the closely-related Breeding Bird Survey) are the principal measure of breeding bird populations in the UK, and hence are extremely valuable for conservation. Full instructions are available online or on paper, and John has kindly offered to show a new surveyor around the site.
If you are interested in taking on the survey of this stretch of the River Derwent, or would like further information, please contact Simon Roddis (This email address is being protected from spambots. You need JavaScript enabled to view it.).
---
Easyfundraising
New QR Code to use when shopping on-line - why not take a picture and store it on your phone for use in the future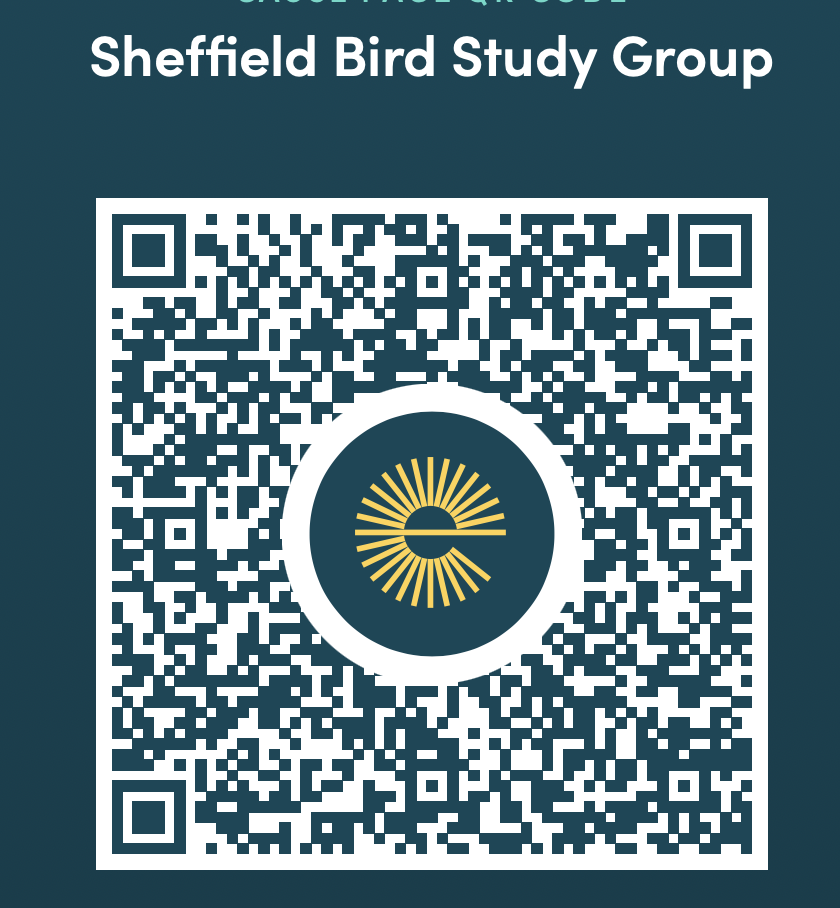 If you shop online, don't forget to support SBSG at no extra cost by channelling through easyfundraising - Here's how to do it
---
We have on the Eastern Moors, Stanage and Bamford Edges the most southerly breeding population of Ring Ouzels remaining in England. Despite significant declines across the country our local population is hanging on. Since the early 2000's the climbing community, SBSG, Eastern Moors Partnership and Peak District North Lees estate have worked closely together to protect our birds. The British Mountaineering Council (BMC) has done much to communicate the need to avoid climbing routes close to nesting birds and has assisted in erecting warning signs at the approaches to nest sites. The climbing community does much of the nest monitoring and survey work each year.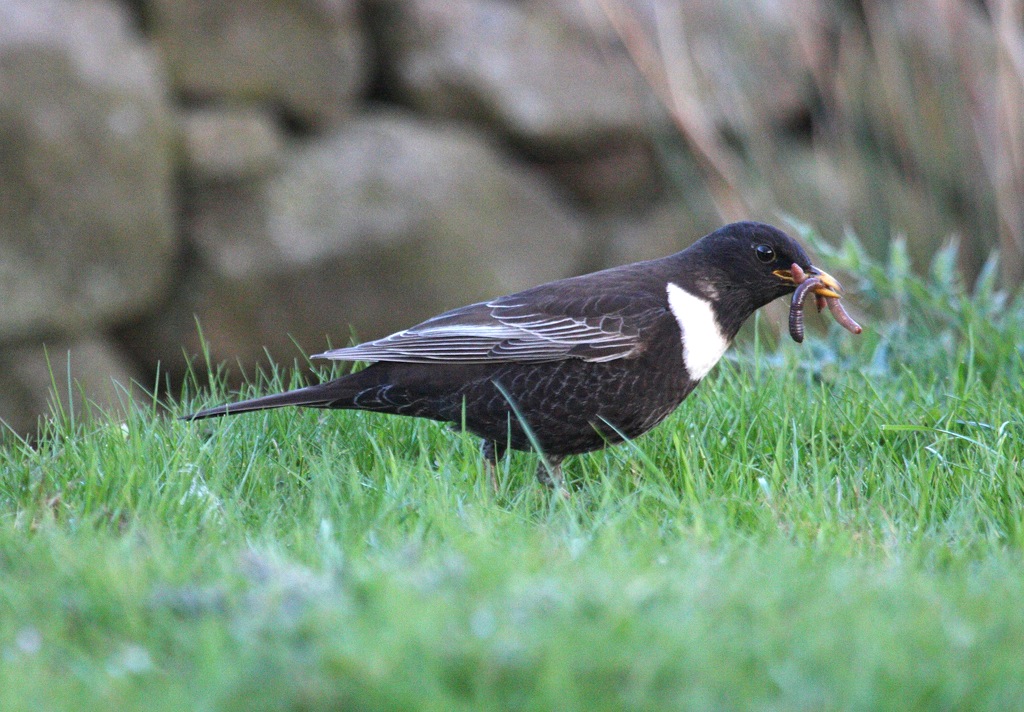 The Ouzels will soon arrive and we all keenly anticipate the first sightings of the year. Kim Leyland will once again coordinate the monitoring work across the area helped by both climbers, rangers and SBSG volunteers. The team will be out most mornings April -June across the area from White Edge to Stanage North.
We have previously asked birders and photographers to observe from a distance and not to harass birds for close up pictures. Some birds may appear tolerant but Ring Ouzels are easily disturbed. The last couple of years have seen significant growth in social media posts on Ouzel sightings and we anticipate there may well be an increased presence of both birders and photographers in 2023.
Human disturbance will certainly impact on breeding success. Please be considerate and give returning birds plenty of space. Ring Ouzels can be fully enjoyed using binoculars, scopes and telephoto lenses.
Please stick to footpaths when observing or looking for Ring Ouzels.
Do not try to approach birds or get closer. Keep still, birds may even approach you.
If a bird is alarm calling, move further away immediately.
Observe signs and closures.
Keep dogs on leads, as required by law, 1st March – 31st July.
Please encourage others to follow the same guidelines and report any issues.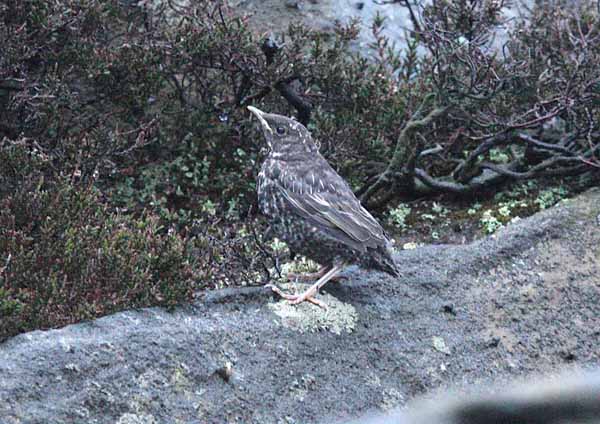 Many of you will be aware of a colour ringing scheme started by Kim last year to further understand survival & return rates and spatial usage of our area. Chicks were given coloured leg rings prior to fledging. Each bird has a unique combination of colours. Hopefully this year these birds will return to breed and we are keen to gather as many sightings as possible. Please note the colour of the rings on each leg Sightings can be reported to: This email address is being protected from spambots. You need JavaScript enabled to view it.
Colour rings have been chosen so that birds can be monitored without direct contact or disturbance. Reading colour rings is not an excuse to approach birds, colour combinations can easily be noted using optics.
---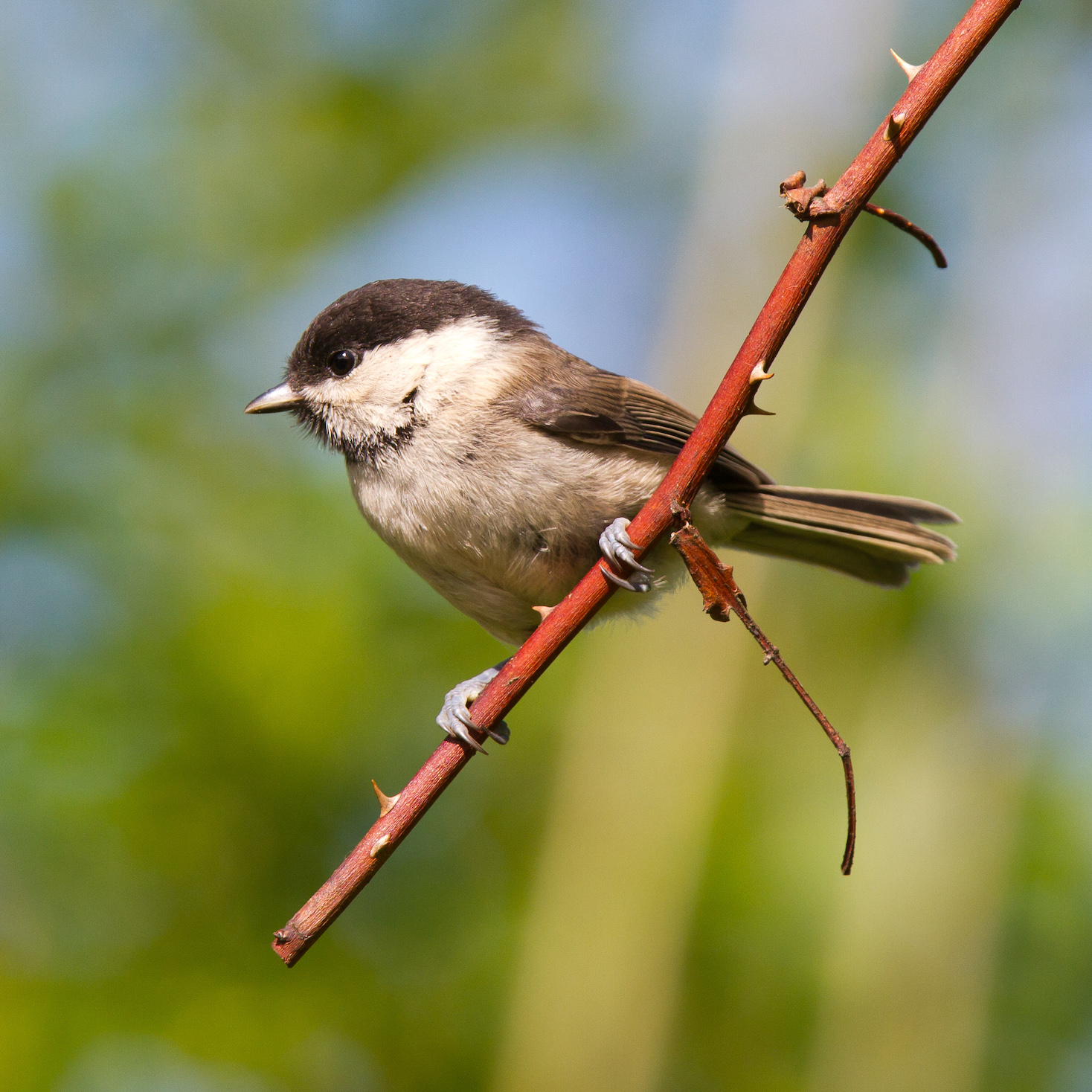 In recent years, our endemic race of willow tit (Poecile montanus kleinschmidti) have been lost from large areas of southern and eastern England and from parts of north and south Wales. Senior Conservation Scientist Simon Wotton explains why a survey was needed for this woodland birds, and what it shows us.
---
Ring Ouzel Monitoring Report 2022
Kim Leyland's annual round up of the Ring Ouzel Monitoring and Nest Protection on the Eastern Moors can be found here and Stanage North Lees estates can be found here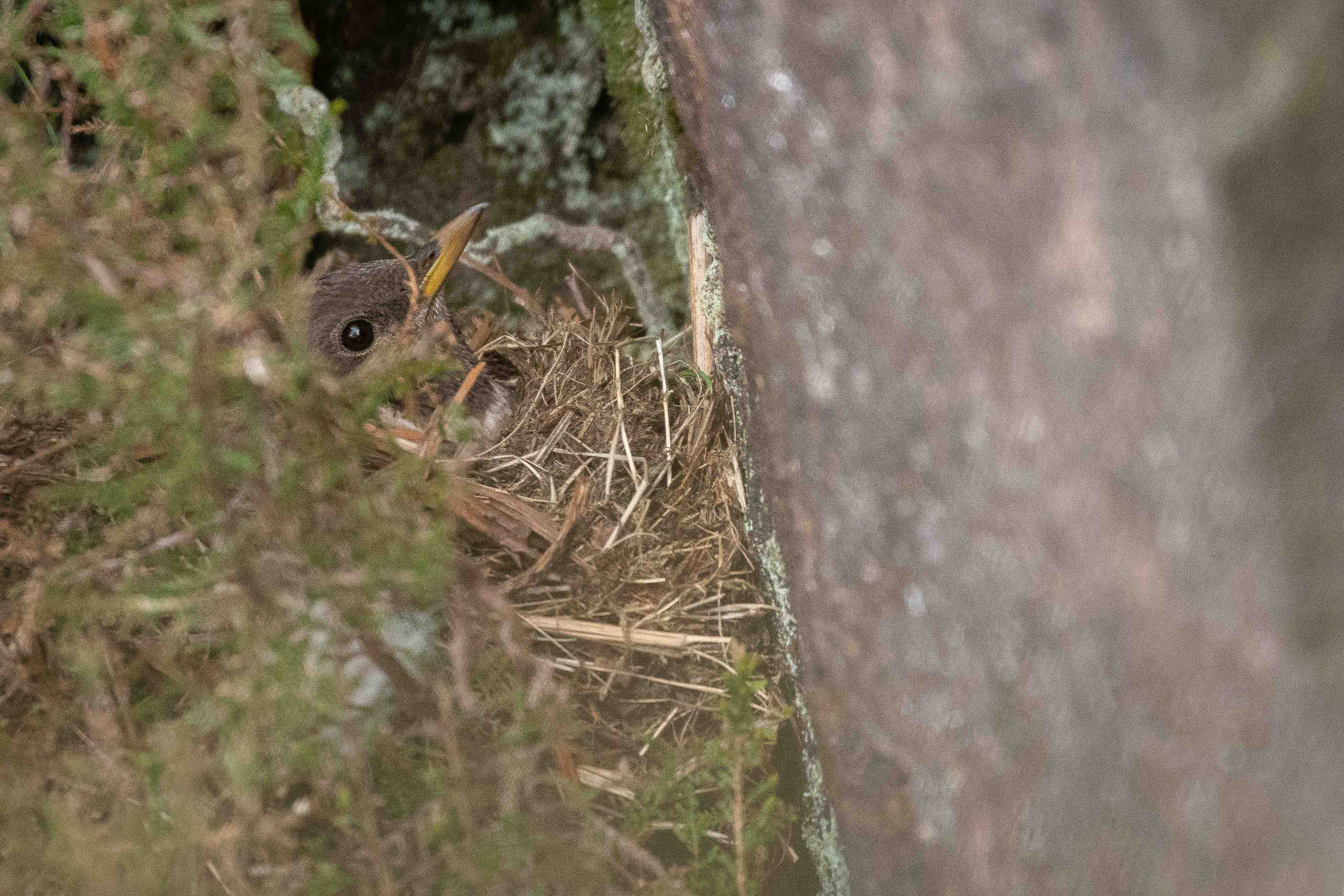 SBSG would like to once again express our appreciation for this vital long term monitoring project.
---
SORBY RECORD 2020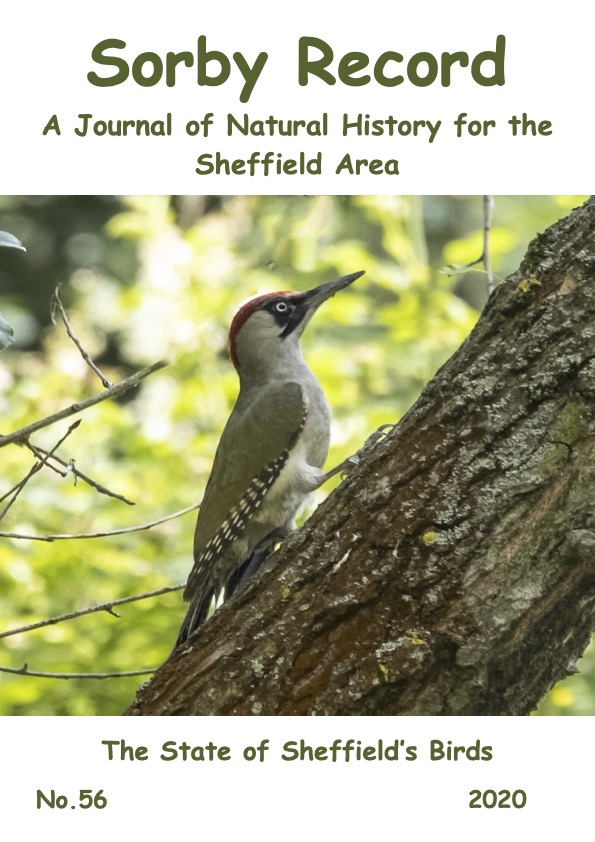 As some members will already know, the latest Sorby Record (Volume 56 from the Sorby NHS) is entirely devoted to birds. Subtitled 'The State of Sheffield's Birds' it features a series of papers by Dave Gosney based mostly on his own surveys in the last 5 years, including: the numbers of birds breeding to the west of Sheffield; the numbers of birds to the east of Sheffield both in summer and in winter; the numbers of birds throughout the year in the Rivelin and Loxley Valleys; changes in numbers of flocking species to the east of Sheffield (based on details published in SBSG annual reports) and the disappearance or precipitous decline of no less than 37 breeding species to the east of Sheffield, including invaluable corroboration using the extensive records archive of the SBSG.
So, if you'd like to see how your records have contributed to our knowledge of changing bird populations, or if you'd just like to read about what is happening to birds in the Sheffield area (east, west and suburban).
Copies will be available to purchase at the September SBSG meeting for £4.00.
---
Birds in the Sheffield Area 2019
Editor: Richard Hill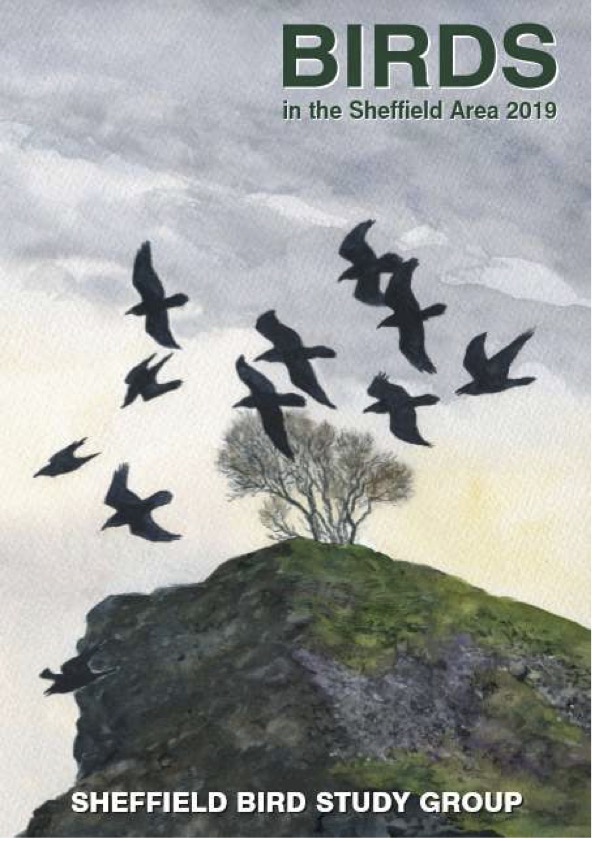 Birds in the Sheffield Area 2019 was published in May 2022 with help of the major sponsors Foothills and Sheffield Photographic Centre
The cover of Ravens at Eldon Hill was created by Ben Green and the text is interleaved with colour illustrations by Ben Green, Richard Dale and Paul Leonard. The colour photographs are courtesy of A. Deighton, P. Garrity, R.D. Hill, M.N. Reeder, M. Smethurst, M Sherwon and D. Wood. It has a total of 177 pages.
This edition is dedicated to the memory of Paul Medforth - 1951-2019.
Main Contents:
A review of the birding year, 2019
Systematic List of records for the year 2019
Arrival and departure dates of migrant species in 2019
The decline & fall of the Ruddy Duck in the Sheffield Area 1979-2019
A colour map of the SBSG recording area
The cost is £7 if collected, or £10 to include postage and packing. The report is free to qualifying members.
Anyone interested in obtaining a copy of this, or any other of our annual reports, please email This email address is being protected from spambots. You need JavaScript enabled to view it. for further details.
---
David Wood's Local Big Year – For a Good Cause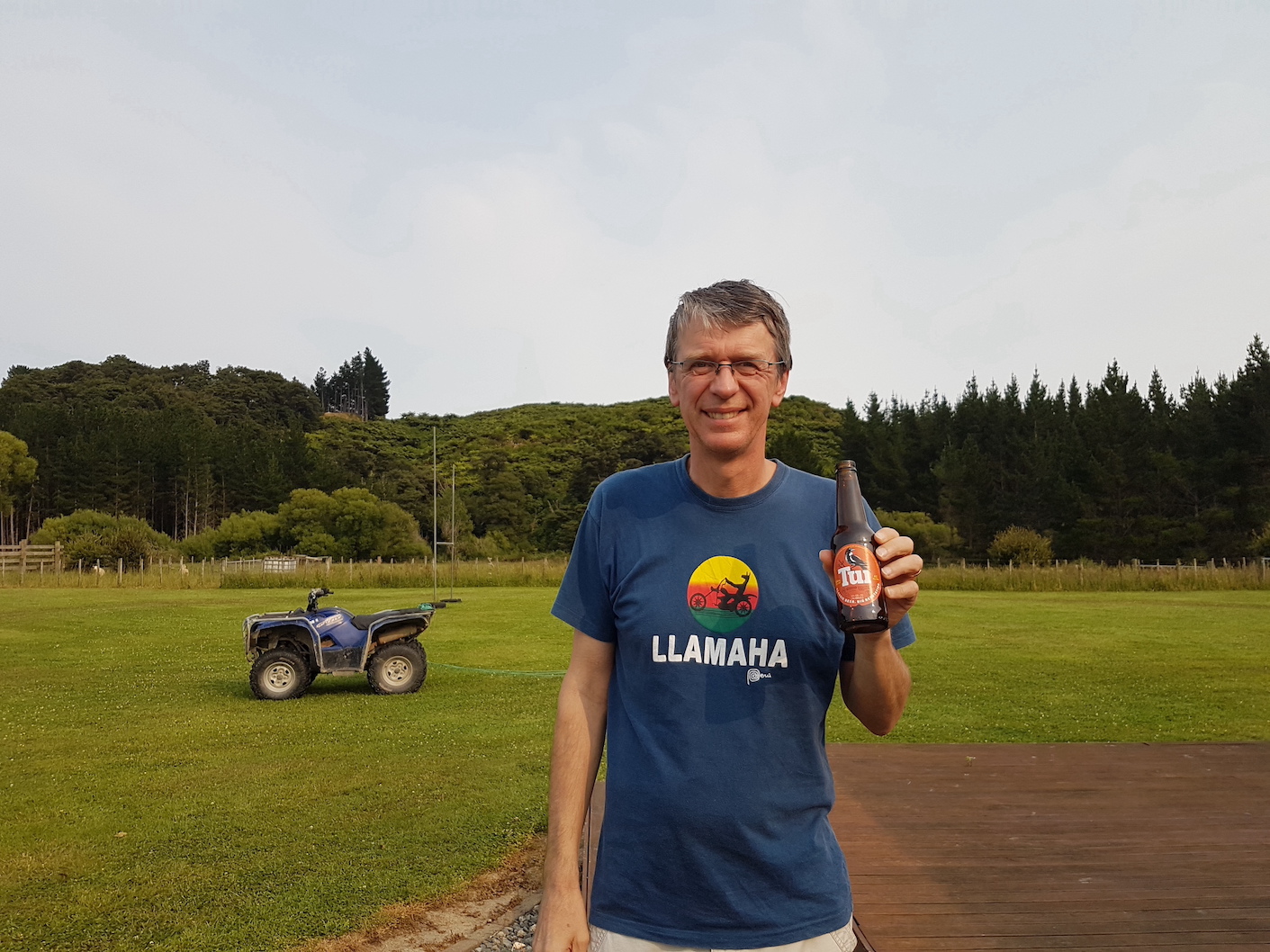 Many of you will have seen the Local Big Year, supported by Birdwatch and Birdguides, and some of you will have set your own 5 km radius to see how many species you can see close to home over the year. The Local Big Year provides ideal motivation to get out and about on a regular basis, an excellent workout for physical and mental health at the same time. I've decided to combine my efforts with raising funds for Cavendish Cancer Care, a Sheffield-based charity that supports people in our area (and beyond) through their experiences of cancer (https://cavcare.org.uk/ ). To that end I've set up a Just Giving Page and am very grateful to those who've already supported me; if you're able to do so, that would be wonderful and very much appreciated - via
https://www.justgiving.com/fundraising/david-wood-local-big-year .
My target for the year is to see 120 species in the area within the circle below, which will be a challenge, but with just over 60 species seen to the end of January I'm optimistic that I can do it! To date, I've enjoyed Tree Sparrows, a Peregrine and Goosander on walks and look forward to doing and seeing more.

---
A blast from the past
For those of you looking to while away the long winter nights, a copy of the 1985 publication Birds of the Sheffield Area by the late Messrs. Hornbuckle and Herringshaw has just been uploaded to the site. Available to members, it can be found via the "publications" tab under the annual reports section.

---
Membership
Good news for younger members
Free membership is now available for persons under the age of 25. The age limit was previously 22. And it's available regardless of whether you're in full time education or not. Existing members should by now have received revised membership certificates from Martin Hodgson, the Membership Secretary. If you haven't but you think you ought to have, or if you are a paying member who now qualifies for free membership, please contact him at This email address is being protected from spambots. You need JavaScript enabled to view it.
---
Help Sheffield University and SBSG support the Sheffield Peregrines
With your help we can provide more opportunities for people to learn more about these amazing birds as well as carry out important research. You can support the Sheffield Peregrines Project by donating through the Virgin Money Giving page.
Click on this link to learn more about the plans for the project and to donate: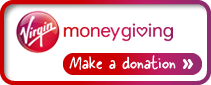 ---