Welcome to the SBSG website
Sheffield Bird Study Group was formed in December 1972 as a forum for birdwatchers in and around the city with an active interest in ornithology. The group's recording area, covering twelve 10km squares with the city roughly in the middle, is hugely diverse, stretching north to the outskirts of Barnsley, south to Chesterfield, east to the lowlands beyond Rotherham and Bolsover, and west to the highest tops of the Peak District National Park.
We aim to promote an interest in birds in the community, provide something of interest to all levels of birder, co-ordinate fieldwork and recording in the area, and work with and complement the work of like-minded local and national organisations for the benefit of birds. SBSG is registered charity No 510857. Click here for more.
Diary Dates
Wednesday 8th May - 7.15pm
Indoor Meeting
Mary Colwell - Curlews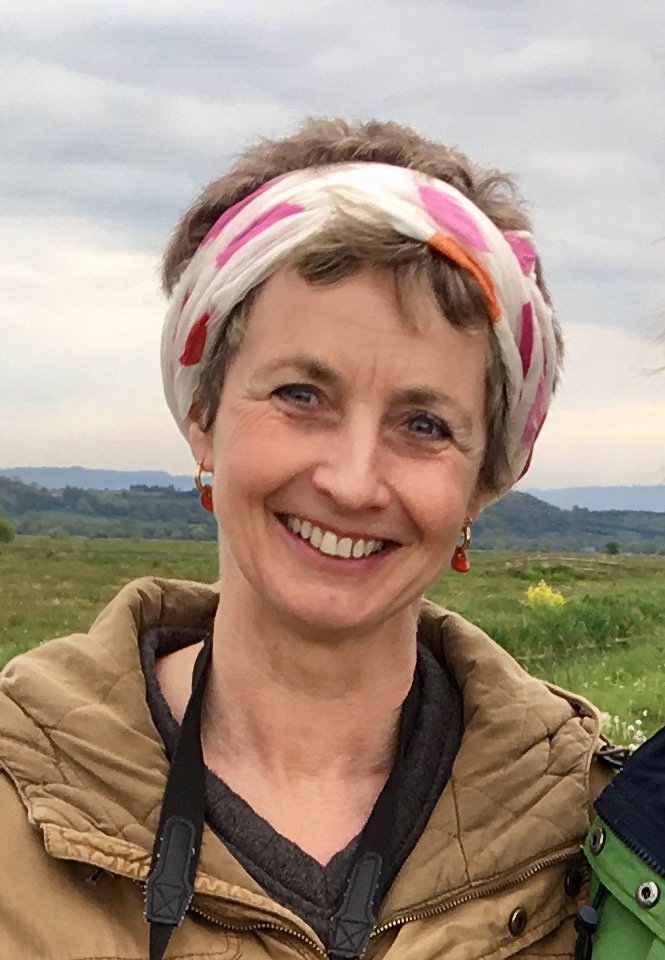 Mary Colwell is a writer and producer specialising in nature and the environment. She has written two books, one on the environmentalist John Muir, the second, Curlew Moon, is on her 500-mile walk to raise awareness about the decline of Curlews. She also writes articles for a wide range of magazines and her present project is a new book on our relationship with predators.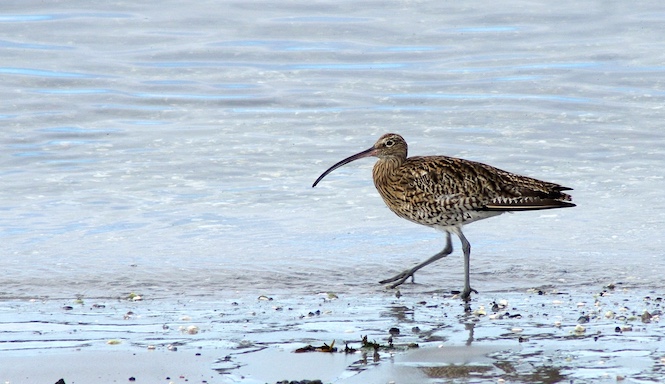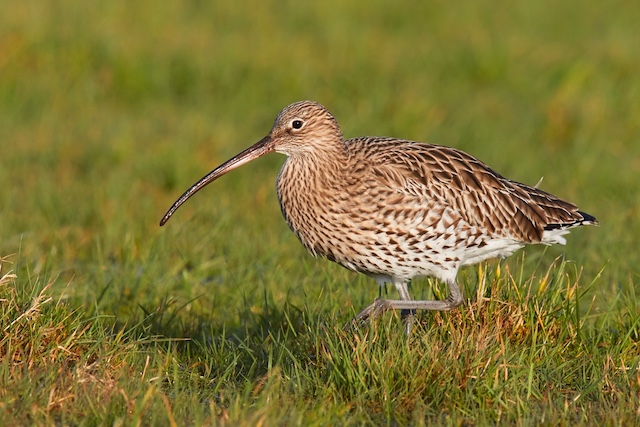 What is happening to Britain's curlews? There has been a dramatic decline over the last 40 years, placing them on the red list and gaining them the dubious title of most pressing conservation concern for birds in the UK. In 2016, Mary Colwell walked 500 miles from the west coast of Ireland to the east coast of England to find out what pressures they are under. She then organised 4 national conferences to help put action plans together to save them and instigated World Curlew Day. Can we save Europe's largest wader?
Venue - Sheffield University Hicks Building, Lecture Theatre 7 and the meeting will commence at 7.15pm
**Note the change of Lecture Theatre**
---
Saturday 11th May - 8.00am
Field Trip
Local field trip to Padley Gorge. A walk down Padley gorge with Ron Blagden to see (and hear) summer migrants of the wooded cloughs and moorland fringe. Specialities of the site include Pied Flycatcher, Redstart and Tree Pipit, with Wood Warbler and Cuckoo also possible.


Meet at the Ice Cream Van spot on the B6521 between Fox House and Grindleford at 8.00am.
53°18'58.6"N 1°36'49.5"W
---
Blacka Moor Volunteer Work Days - 16th May - Sheffield and Rotherham Wildlife Trust
Thank you to everyone that helped with the last Volunteer Work Day fixing fencing and repairing the footpath off Bole Hill. The next weekend session is this Saturday (4th May ) and we will be repairing a few more sections of the the fencing. Please remember to bring your lunch, water, sturdy boots and waterproofs.
Tom will be running the session so please can you meet him in the usual place, Stony Ridge Car Park car park (SK 29581 80251) at 10am. Please ring Tom on 07910409014 if you arrive after 10am and need to find them.
Mike will be leading the next Thursday session on the 16th and the task will be repairing a section of drystone wall at the edge of strawberry lee plantation and the heathland. Please ring him on 07706287737 if you need to contact him.
I popped up to Blacka Moor today and its lovely hear a whole host of birds singing away including a very loud cuckoo. We still have places available on our Wild About Photography workshop for anyone interested. It is on this link:
https://www.wildsheffield.com/event/wild-about-photography-workshop/
Hannah, Sheffield and Rotherham Wildlife Trust, Tel: 0114 263 4335
---
News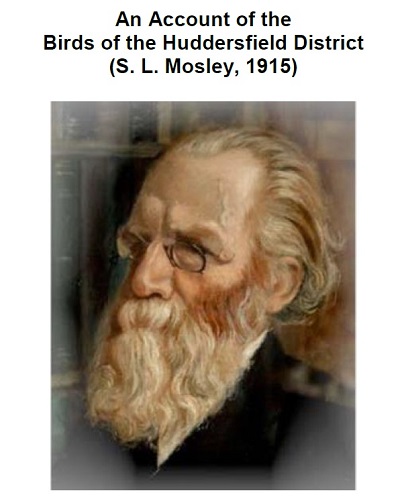 An account of the Birds of the Huddersfield District was written in 1915 by Huddersfield man Seth Lister Mosley and is one of the most important books in the history of local and national ornithology. However, it is very rare and little known outside specialist circles, but is full of interest for a present day public. Now Huddersfield Birdwatchers' Club brings it to life again in digital form for the benefit of a modern day audience. And it is available to download free of charge here.
The HBC recording area starts at the SBSG's northern border, with Langsett Resr being shared between us, so this publication is of great interest to local ornithologists and gives a fascinating insight into bird population changes over the last century.
---
Membership
Good news for younger members
Free membership is now available for persons under the age of 25. The age limit was previously 22. And it's available regardless of whether you're in full time education or not. Existing members should by now have received revised membership certificates from Martin Hodgson, the Membership Secretary. If you haven't but you think you ought to have, or if you are a paying member who now qualifies for free membership, please contact him at This email address is being protected from spambots. You need JavaScript enabled to view it.
---
Help Sheffield University and SBSG support the Sheffield Peregrines
With your help we can provide more opportunities for people to learn more about these amazing birds as well as carry out important research. You can support the Sheffield Peregrines Project by donating through the Virgin Money Giving page.
Click on this link to learn more about the plans for the project and to donate: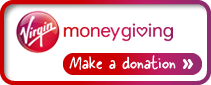 ---
EU General Data Protection Regulation
As you may know, the EU General Data Protection Regulation comes into force on May 25th. To ensure that SBSG conforms to this regulation, we have reviewed the ways in which the Group holds personal data in connection with our membership, and have agreed a data protection policy. If you have concerns about the data that SBSG holds in relation to your membership, or the ways in which that is held and managed, please contact the membership secretary, This email address is being protected from spambots. You need JavaScript enabled to view it.. In particular we identified the holding of your telephone number as desirable but not necessary. If you would like it to be deleted from your record, please contact Martin. We will assume that if you do not contact Martin on this front you are happy for your details to be held by the Group and used to manage your membership in the ways outlined in the policy.' Details of our policy can be found at the top of the page.
---