Welcome to the SBSG website
Sheffield Bird Study Group was formed in December 1972 as a forum for birdwatchers in and around the city with an active interest in ornithology. The group's recording area, covering twelve 10km squares with the city roughly in the middle, is hugely diverse, stretching north to the outskirts of Barnsley, south to Chesterfield, east to the lowlands beyond Rotherham and Bolsover, and west to the highest tops of the Peak District National Park.
We aim to promote an interest in birds in the community, provide something of interest to all levels of birder, co-ordinate fieldwork and recording in the area, and work with and complement the work of like-minded local and national organisations for the benefit of birds. SBSG is registered charity No 510857. Click here for more.
Diary Dates
Indoor Meeting - 11 September 2019 - 7.15pm
Mark Cocker – Our Place: Can We Save Britain's Wildlife Before It Is Too Late
We are delighted to be holding a joint event with the Sorby Natural History Society again this year. Our speaker will be Mark Cocker. Mark, born in Buxton but for many years a resident of Norfolk, has travelled extensively in his wildlife researches and written a number of books and numerous newspaper articles. The talk is based on his latest book 'Our Place' (2018).
SBSG members have already been invited to reserve places and should respond to This email address is being protected from spambots. You need JavaScript enabled to view it. by Friday 16th August. The event will be free to members, but there will be a charge for non-members. ***For non-members please visit here to obtain tickets which are priced at £3.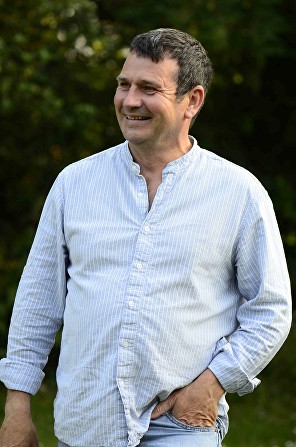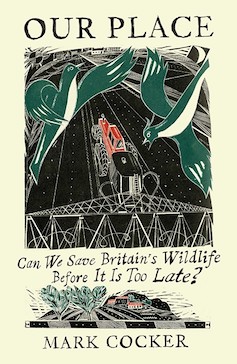 MARK COCKER is an author of creative non-fiction. He is also a naturalist and environmental tutor, who writes and broadcasts on nature and wildlife in a variety of national media. In 2018 he released a new book Our Place (Cape), on the fate of British nature in the twentieth century, and completed 30 years as a Guardian country diarist.
His 11 other books include works of biography, history, literary criticism and memoir. They include Claxton: Field Notes from a Small Planet (2014) and Birds and People (2013). The latter was published to international acclaim and was a collaboration with the photographer David Tipling. Between them these two were shortlisted for six literary awards including the Thwaites/Wain- wright Prize. His book Crow Country was shortlisted for several awards, including the Samuel Johnson Prize, and won the New Angle Prize (2009). In 2016 he was awarded an Honorary Doctorate of Literature from the University of East Anglia, where he has recently placed his archive.
He has travelled in more than 50 countries on six continents and in 1999 was awarded a Winston Churchill Travel Fellowship to study birds in magico-medicinal practices in Benin and Cameroon. For the last 35 years his home has been in Norfolk, where much of his spare time is devoted to the restoration of a small wooded fen called Blackwater. He is married to the arts professional Mary Muir, from whom he gets many of his best ideas!
The Diamond, Lecture Theatre - LT3
---
Pete Brown - Free Bird 2016 update
In 2016 Pete Brown set out to see how many bird species he could find in the SBSG recording area at no cost to his pocket or the planet. Through species sponsorship and other fund raising activities the "Free Bird" year raised over £3,400 for Cancer Research UK prompted by the loss of the group's former chair and long-time stalwart, Mike Fenner, to cancer. Subsequent talks about the year to a range of societies in the local area have pushed that figure to £4,100 with the prospect of increasing that total still further.
The "Free Bird" never ending tour continues this September with talks with groups at the following venues:
Monday 9th September 7:30: Wadsley and Loxley Commoners. Wadsley Church Hall, Worrall Road, S6 4BG.
Friday 20th September 7:30: Rotherham and District Ornithological Society, The United Reform Church, Wickersley Road, Rotherham, S60 4JN.
SBSG members and friends would be most welcome to attend.
---
Indoor Meeting - Wednesday 9th October - 7.15pm
John Reilly
New Guinea -

The Evolution of Paradise

John's talk 'New Guinea - Evolution of Paradise' interweaves three of his lifelong passions - travel, birds and evolution. During the last five years, he has spent a total of over three months travelling extensively throughout the region, including visits to several remote mountains and offshore islands, in search of some of the most remarkable birds on the planet. More than a travelogue, his talk will also explain how many of the island's iconic species are thought to have evolved: including the huge and secretive Cassowaries, the numerous night birds - owls, owlet-nightjars and frogmouths - the array of exotic parrots and parakeets, and the bewildering number of passerines that include no less than seven endemic families. However, it is the remarkable birds-of paradise and the bowerbirds that top most birders' wish lists and John will recount his efforts to see and photograph these remarkable 'jewels' and explain the origin of their bizarre plumages and unique behaviours.


Sheffield University - The Diamond - Lecture Theatre LT2 and the meeting will commence at 7.15pm
---

The next Stanage Forum will be held on Saturday 26th October in Hathersage Methodist Church Hall, and includes an update on the 2019 Ring Ouzel breeding season. More details here.
---
News
Filey and Flamborough Ringing & Migration Week

Sat 12th – Sun 20th October 2019
OFFICIAL PROGRAMME
Migration walks – evening talks - bird ringing demos – visible migration & sea-watching drop-ins – exhibitions & pop-up shops
Everything is FREE and open to all!
In aid of THE REFUGEE COUNCIL & JEAN THORPE WILDLIFE RESCUE
Includes a Visible Migration masterclass with ex SBSG stalwart and vismig legend Keith Clarkson.
For full details, see here
---
Meet Richard Hill our new SBSG Chairman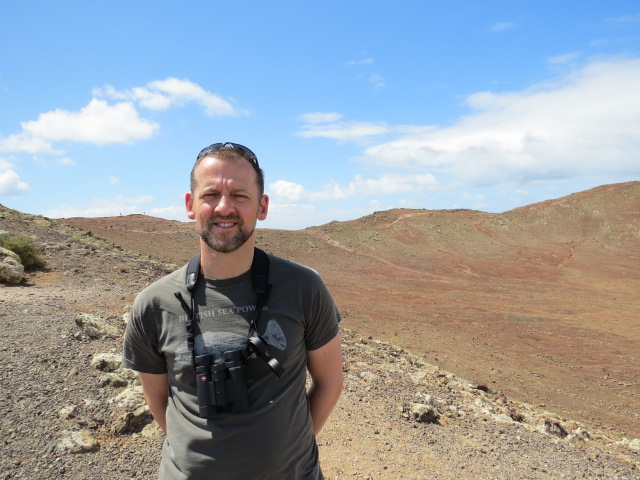 Richard has identified key objectives that he hopes we can achieve -
streamline the running of the Group;
increase our membership, particularly among young people through education and engagement;
form closer links with local & regional groups;
expand our recording effort through new technology.
Read Richard's full chair's statement here
---
Colour-ringed Willow Tits
During May 7 juvenile Willow Tits were ringed at Totley. Observers are asked to report all sightings of these colour-ringed birds. Each bird has a unique combination with a yellow ring over another coloured ring that is either blue, yellow, red, orange, black, light green or white, as shown in the example below.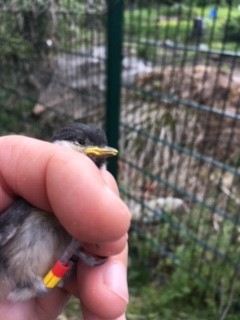 ---
Membership
Good news for younger members
Free membership is now available for persons under the age of 25. The age limit was previously 22. And it's available regardless of whether you're in full time education or not. Existing members should by now have received revised membership certificates from Martin Hodgson, the Membership Secretary. If you haven't but you think you ought to have, or if you are a paying member who now qualifies for free membership, please contact him at This email address is being protected from spambots. You need JavaScript enabled to view it.
---
Help Sheffield University and SBSG support the Sheffield Peregrines
With your help we can provide more opportunities for people to learn more about these amazing birds as well as carry out important research. You can support the Sheffield Peregrines Project by donating through the Virgin Money Giving page.
Click on this link to learn more about the plans for the project and to donate: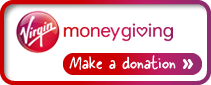 ---