Welcome to the SBSG website
Sheffield Bird Study Group was formed in December 1972 as a forum for birdwatchers in and around the city with an active interest in ornithology. The group's recording area, covering twelve 10km squares with the city roughly in the middle, is hugely diverse, stretching north to the outskirts of Barnsley, south to Chesterfield, east to the lowlands beyond Rotherham and Bolsover, and west to the highest tops of the Peak District National Park.
We aim to promote an interest in birds in the community, provide something of interest to all levels of birder, co-ordinate fieldwork and recording in the area, and work with and complement the work of like-minded local and national organisations for the benefit of birds. SBSG is registered charity No 510857. Click here for more.
Diary Dates
The funeral of Tony Morris will take place at Grenoside crematorium on Tuesday 5th December at 11am.
Tony was well known and well respected in Sheffield birding circles, and was a long time friend of the group, serving as a committee member, honorary secretary, and report editor over the years. He was also instrumental in developing the first implementation of the group website.
After the service there will be refreshments at the Lescar on Sharrow Vale Road (S11 8ZF).
The service will be live streamed via this link, and login details can be found here.
---
SBSG Field Meeting
Sunday 17th December 2023 – from 2pm
*****Please note the change of date*****
Starling Roost at Middleton Moor, north Derbyshire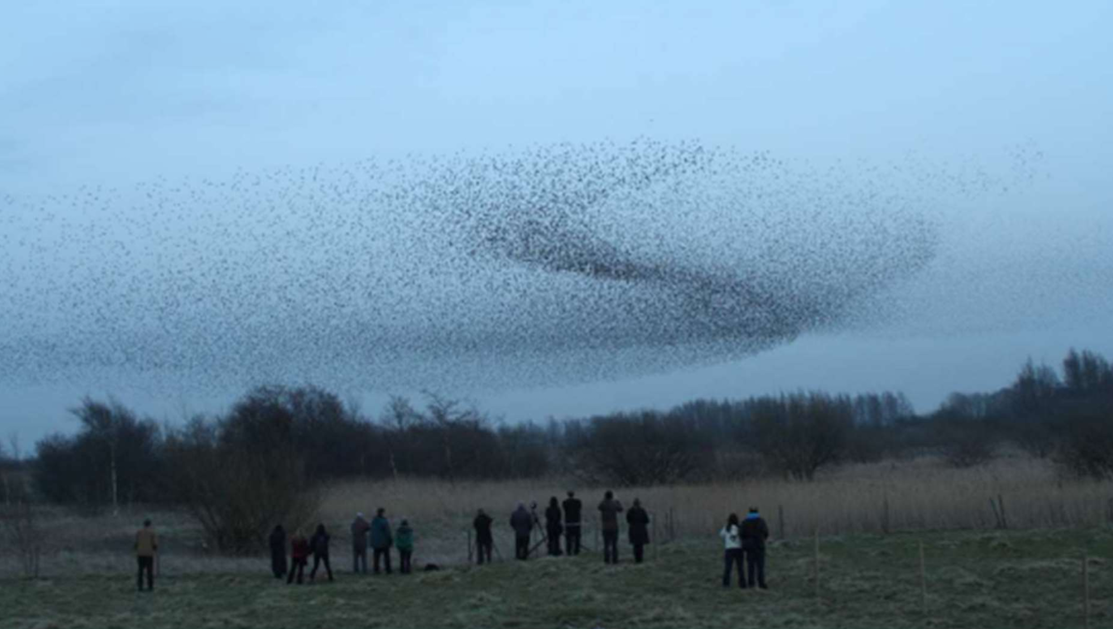 As our 50th anniversary comes to a close, the SBSG Committee thought we'd try and squeeze one last field trip in before the end of our landmark year. This one has a pub nearby too!
Click here for details
---
SBSG Indoor Meeting
Wednesday 13th December - 7.15pm
Tim Birkhead
LT2 The Diamond Building - University of Sheffield
Birds in Art
Birds and Art
Why did the 14th century King of Portugal decide to decorate the ceiling of his palace with 136 magpies? Why did Lewis Carrol choose to include an image of the great auk in his Water Babies book? Why is the jacket cover of Helen Maconald's H is for Hawk such an awful image of a goshawk? Come to this talk and I'll tell you — and much more.
Most of us become interested in birds because we like what they look like. Bright colours, extraordinary patterns, shimmering plumage: think of the Gouldian finch, tanagers and birds of paradise. It was almost inevitable that the visual appeal of birds would been copied by artists – almost since the beginning of time and on through the centuries to present day. Images of birds appear on the walls of ancient caves, in stately homes, in our national galleries and in the publications produced by SBSG. My talk will be romp through several centuries of bird art in its many different forms. We will explore why images of birds are so attractive, so useful and so powerful in adding meaning to writing about birds.
Welcome & announcements

Main Speaker - Tim Birkhead

Interval
Recorder's Report - Ron Blagden
Next meeting & close
Followed by festive wine and mince pies!
---
News
Sheffield RSPB Group

The programme of speakers for the group for 2024 can be found here.
---
MEMBERSHIP LATEST
A reminder that when you first access your SBSG account in January you will be asked to renew your membership or continue as a guest. The Membership Mojo information pack can be found here - it has detailed joining/renewal instructions to help you with any queries.
---
SBSG Indoor Programme for 2024 now released
Our new exciting programme for 2024 can be found here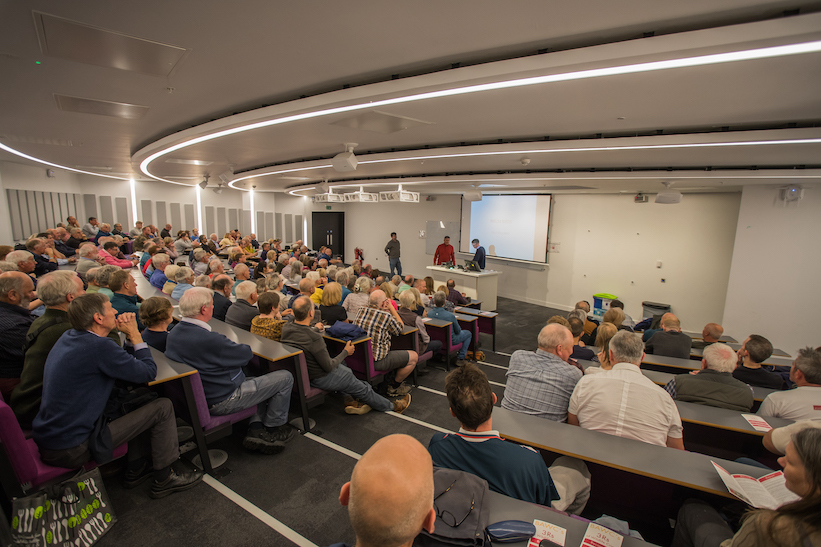 ---
SBSG 2024 CALENDAR NOW AVAILABLE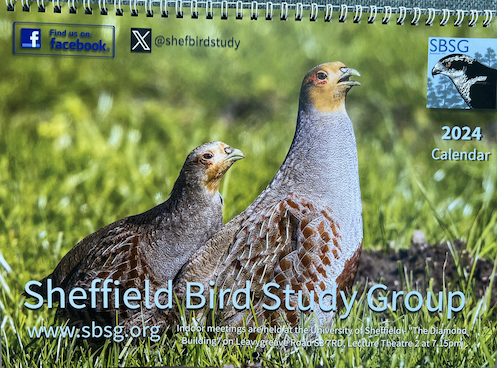 The calendar features images taken by members from the SBSG recording area. The calendar will be available at the Nov & Dec indoor meetings while stocks last - They are priced at £5 each and only 50 are available.
---

Details of the 2024 opportunity for young birders can be found here - get your application in now!
---
SBSG U25's YOUNG BIRDER'S BURSARY 2023
To highlight the success of our recently trialled SBSG U25's Young Birder's Bursary in memory of Phil Ridsdale, recipient and SBSG U25s member Stephanie Webb has created a brief summary report of her findings regarding her experience. The report details her personal experience at Spurn Bird Observatory, including positive and negative feedback, and further recommendations. Highlights include Stephanie's overwhelmingly positive experience at Spurn, which allowed her to connect with other young birders and gain valuable volunteering experience at a UK bird observatory. Stephanie's report on her experience can be found here.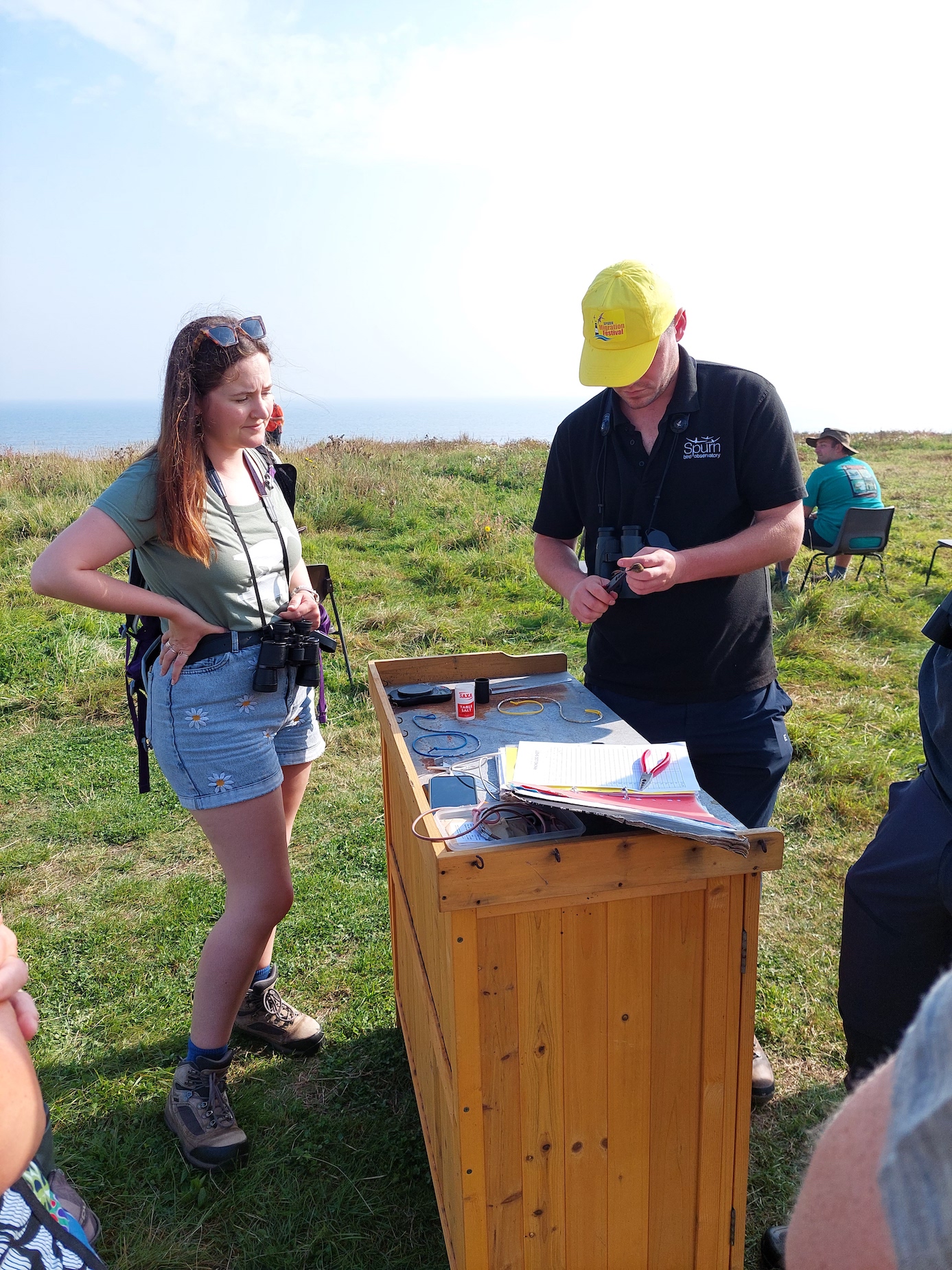 ---
WYMING BROOK CLOSURE
Removal of diseased Larch Trees - Forestry work has started at Wyming Brook and all the public rights of way on the reserve are currently closed. Here is the map showing the closures for your reference.

---
Easyfundraising
New QR Code to use when shopping on-line - why not take a picture and store it on your phone for use in the future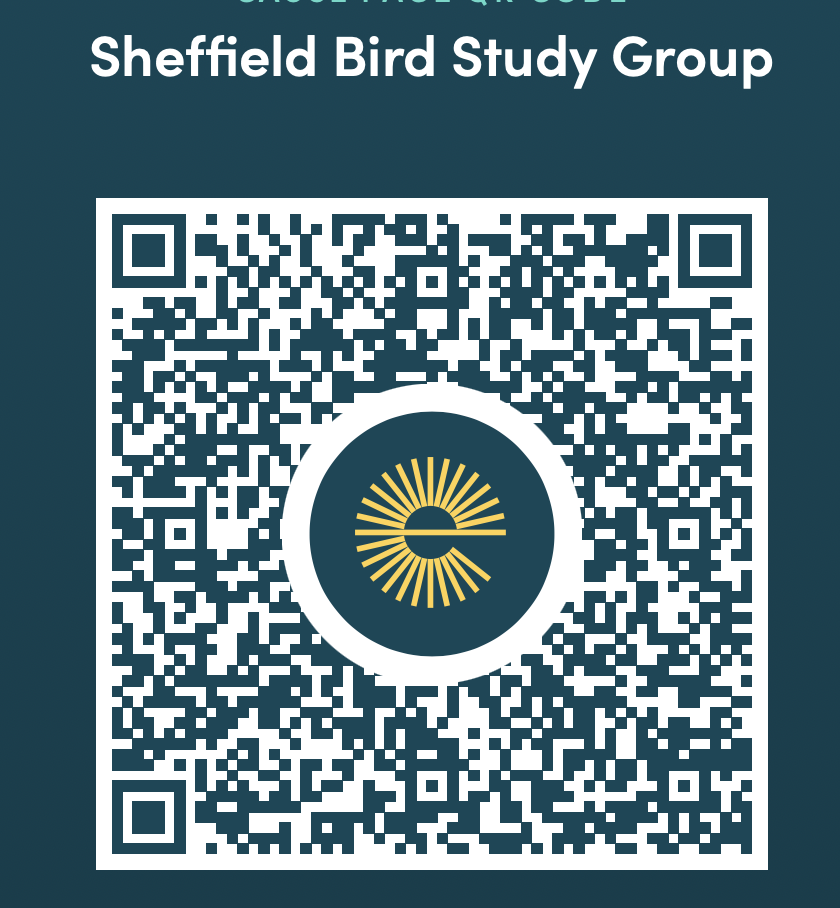 If you shop online, don't forget to support SBSG at no extra cost by channelling through easyfundraising - Here's how to do it
---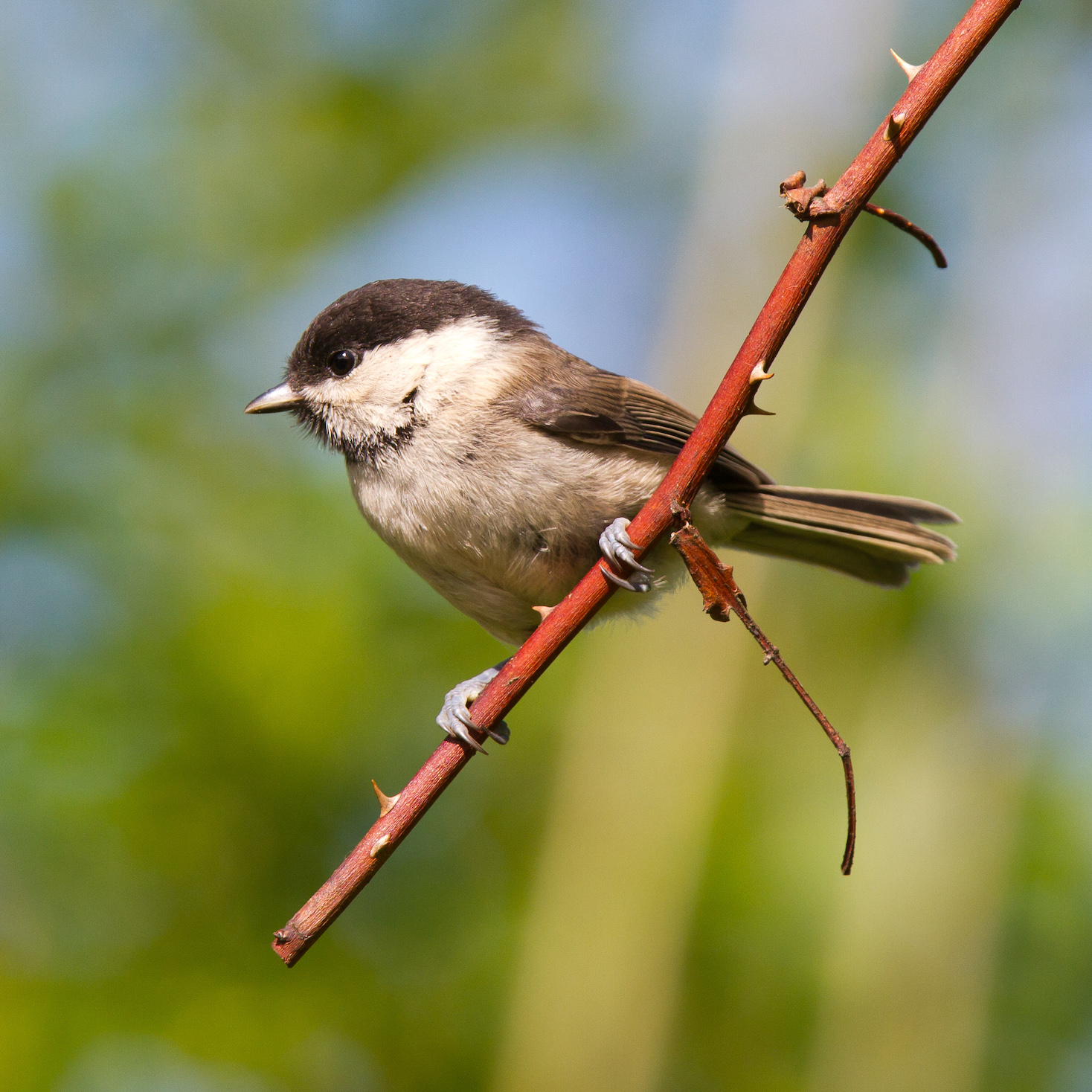 In recent years, our endemic race of willow tit (Poecile montanus kleinschmidti) have been lost from large areas of southern and eastern England and from parts of north and south Wales. Senior Conservation Scientist Simon Wotton explains why a survey was needed for this woodland birds, and what it shows us.
---
Ring Ouzel Monitoring Report 2022
Kim Leyland's annual round up of the Ring Ouzel Monitoring and Nest Protection on the Eastern Moors can be found here and Stanage North Lees estates can be found here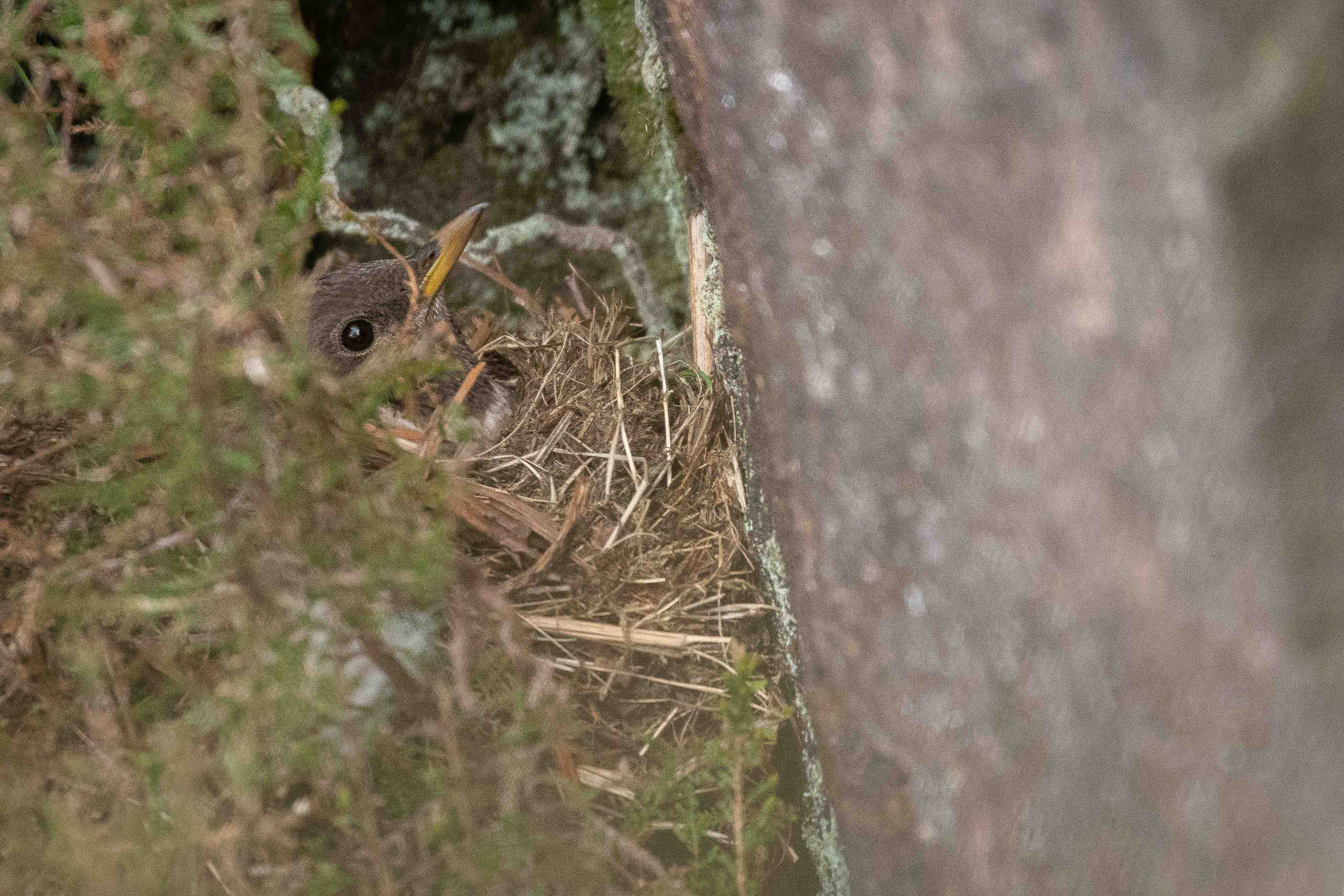 SBSG would like to once again express our appreciation for this vital long term monitoring project.
---
SORBY RECORD 2020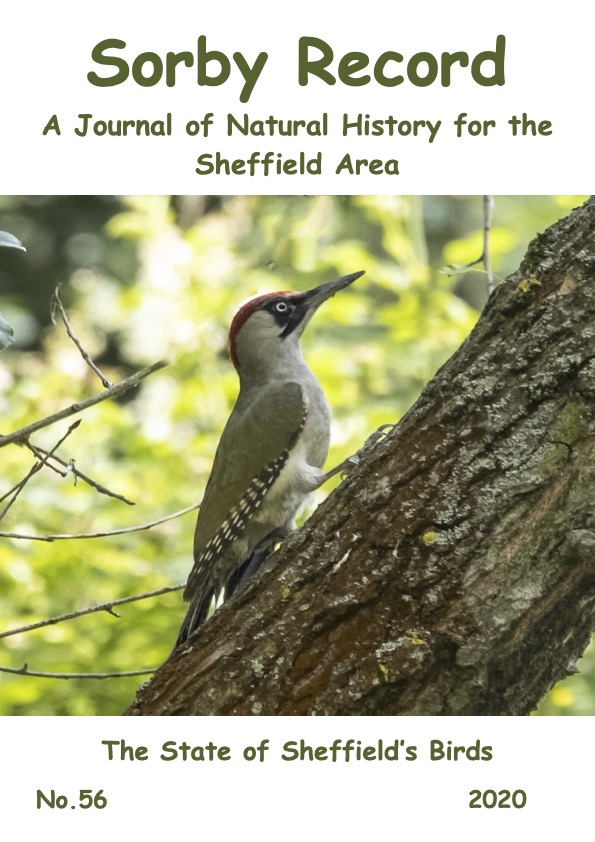 As some members will already know, the latest Sorby Record (Volume 56 from the Sorby NHS) is entirely devoted to birds. Subtitled 'The State of Sheffield's Birds' it features a series of papers by Dave Gosney based mostly on his own surveys in the last 5 years, including: the numbers of birds breeding to the west of Sheffield; the numbers of birds to the east of Sheffield both in summer and in winter; the numbers of birds throughout the year in the Rivelin and Loxley Valleys; changes in numbers of flocking species to the east of Sheffield (based on details published in SBSG annual reports) and the disappearance or precipitous decline of no less than 37 breeding species to the east of Sheffield, including invaluable corroboration using the extensive records archive of the SBSG.
So, if you'd like to see how your records have contributed to our knowledge of changing bird populations, or if you'd just like to read about what is happening to birds in the Sheffield area (east, west and suburban).
Copies will be available to purchase at the September SBSG meeting for £4.00.
---
Birds in the Sheffield Area 2019
Editor: Richard Hill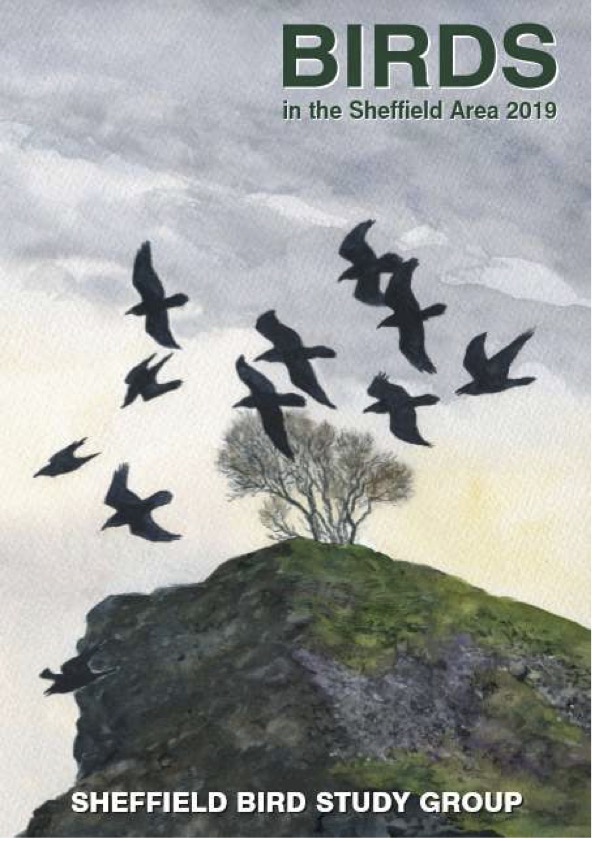 Birds in the Sheffield Area 2019 was published in May 2022 with help of the major sponsors Foothills and Sheffield Photographic Centre
The cover of Ravens at Eldon Hill was created by Ben Green and the text is interleaved with colour illustrations by Ben Green, Richard Dale and Paul Leonard. The colour photographs are courtesy of A. Deighton, P. Garrity, R.D. Hill, M.N. Reeder, M. Smethurst, M Sherwon and D. Wood. It has a total of 177 pages.
This edition is dedicated to the memory of Paul Medforth - 1951-2019.
Main Contents:
A review of the birding year, 2019
Systematic List of records for the year 2019
Arrival and departure dates of migrant species in 2019
The decline & fall of the Ruddy Duck in the Sheffield Area 1979-2019
A colour map of the SBSG recording area
The cost is £7 if collected, or £10 to include postage and packing. The report is free to qualifying members.
Anyone interested in obtaining a copy of this, or any other of our annual reports, please email This email address is being protected from spambots. You need JavaScript enabled to view it. for further details.
---
David Wood's Local Big Year – For a Good Cause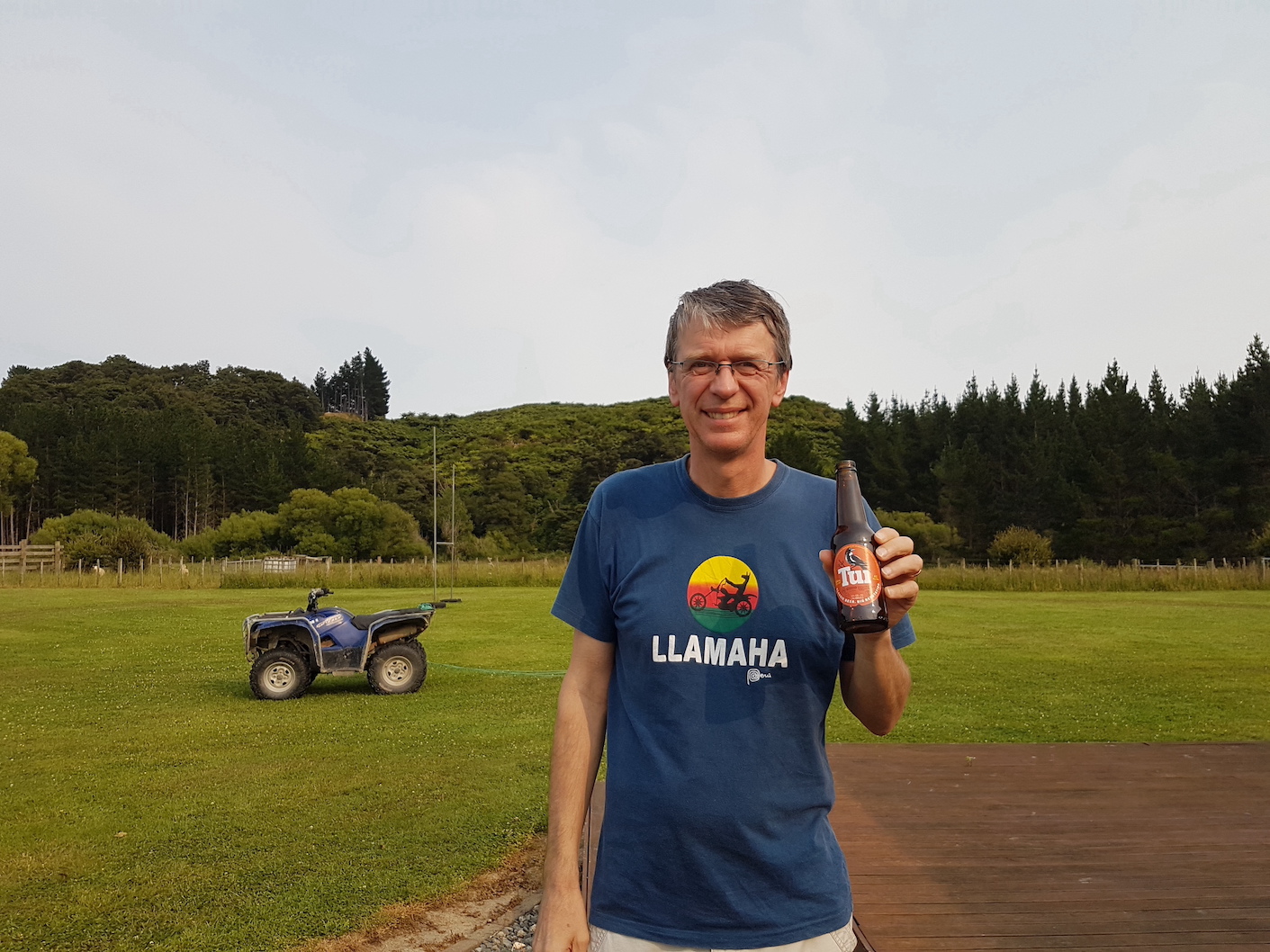 Many of you will have seen the Local Big Year, supported by Birdwatch and Birdguides, and some of you will have set your own 5 km radius to see how many species you can see close to home over the year. The Local Big Year provides ideal motivation to get out and about on a regular basis, an excellent workout for physical and mental health at the same time. I've decided to combine my efforts with raising funds for Cavendish Cancer Care, a Sheffield-based charity that supports people in our area (and beyond) through their experiences of cancer (https://cavcare.org.uk/ ). To that end I've set up a Just Giving Page and am very grateful to those who've already supported me; if you're able to do so, that would be wonderful and very much appreciated - via
https://www.justgiving.com/fundraising/david-wood-local-big-year .
My target for the year is to see 120 species in the area within the circle below, which will be a challenge, but with just over 60 species seen to the end of January I'm optimistic that I can do it! To date, I've enjoyed Tree Sparrows, a Peregrine and Goosander on walks and look forward to doing and seeing more.

---
A blast from the past
For those of you looking to while away the long winter nights, a copy of the 1985 publication Birds of the Sheffield Area by the late Messrs. Hornbuckle and Herringshaw has just been uploaded to the site. Available to members, it can be found via the "publications" tab under the annual reports section.

---
Membership
Good news for younger members
Free membership is now available for persons under the age of 25. The age limit was previously 22. And it's available regardless of whether you're in full time education or not. Existing members should by now have received revised membership certificates from Martin Hodgson, the Membership Secretary. If you haven't but you think you ought to have, or if you are a paying member who now qualifies for free membership, please contact him at This email address is being protected from spambots. You need JavaScript enabled to view it.
---
Help Sheffield University and SBSG support the Sheffield Peregrines
With your help we can provide more opportunities for people to learn more about these amazing birds as well as carry out important research. You can support the Sheffield Peregrines Project by donating through the Virgin Money Giving page.
Click on this link to learn more about the plans for the project and to donate: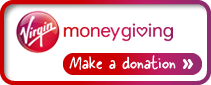 ---