Welcome to the SBSG website
Sheffield Bird Study Group was formed in December 1972 as a forum for birdwatchers in and around the city with an active interest in ornithology. The group's recording area, covering twelve 10km squares with the city roughly in the middle, is hugely diverse, stretching north to the outskirts of Barnsley, south to Chesterfield, east to the lowlands beyond Rotherham and Bolsover, and west to the highest tops of the Peak District National Park.
We aim to promote an interest in birds in the community, provide something of interest to all levels of birder, co-ordinate fieldwork and recording in the area, and work with and complement the work of like-minded local and national organisations for the benefit of birds. SBSG is registered charity No 510857. Click here for more.
Diary dates
Pete Brown: Birding New Zealand. Sadness, splendour, hope?
January 14th, 7.15pm, HICKS BULDING Lecture Theatre 3
Details to follow
---
Ron Marshall: Sweden & Swedish Lapland
February 11th, 7.15pm, HICKS BULDING Lecture Theatre 3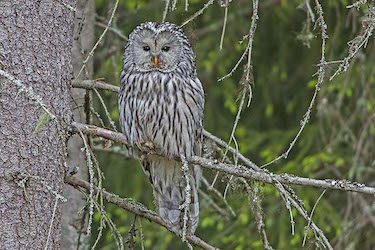 Copyright Ron Marshall
Details to follow
---
For the 2015 schedule click here.
For Member login guidance click here.
---
News
New location for future indoor meetings
Good news - the venue for indoor meetings from January 2015 has been confirmed as Lecture Theatre 3 of the Hicks Building. This venue will provide better screen viewing for all as well as allowing for the larger audiences which major speakers may attract.
---
Stormy outlook for long-term ecology studies
Remember the trouble Prof Tim Birkhead had finding ongoing funding for his Guillemot studies? Well, the trouble continues.......there seems to be no way to continue the long term work with guillemots on Skomer Island other than resorting to crowd-sourcing.
He will be extremely grateful for any financial support at https://www.justgiving.com/timbirkheadguillemots/, and for further publicity of the issue in the recent Nature article.
---
'Birds of the Sheffield Area' wins high praise from reviewers
The BTO describe it as an "excellent Atlas" (BTO News, May-June 2014) and the reviewer for British Birds concluded that "The editors and the Sheffield Bird Study Group are to be congratulated. This excellent book will be of wide interest, both to local birdwatchers and to all interested in the wildlife of Sheffield - an often underrated city surrounded by one of the most diverse range of bird habitats in England."'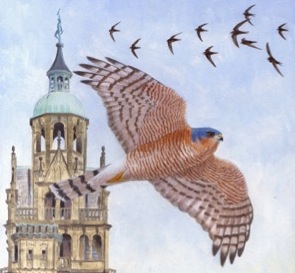 Surely a bargain at only £20!
Have you got your copy yet? Click here to learn how.
---
The SBSG's Social Network!
A reminder to members that the SBSG can now be found on social networking sites Twitter and Facebook, where you can follow the Group for updates.
For our Twitter site please visit www.twitter.com/shefbirdstudy, and for our Facebook "Fan page", please see https://www.facebook.com/SheffieldBirdStudyGroup.
---
Carr Vale Reports from Mark Beevers here