Welcome to the SBSG website
Sheffield Bird Study Group was formed in December 1972 as a forum for birdwatchers in and around the city with an active interest in ornithology. The group's recording area, covering twelve 10km squares with the city roughly in the middle, is hugely diverse, stretching north to the outskirts of Barnsley, south to Chesterfield, east to the lowlands beyond Rotherham and Bolsover, and west to the highest tops of the Peak District National Park.
We aim to promote an interest in birds in the community, provide something of interest to all levels of birder, co-ordinate fieldwork and recording in the area, and work with and complement the work of like-minded local and national organisations for the benefit of birds. SBSG is registered charity No 510857. click here for more.
Diary Dates
---
Saturday 29th October (confirmed)
The annual visible migration field trip will take place at Redmires with the aim of witnessing the spectacle of thousands of autumn migrants passing over one of the classic watchpoints. The weather is looking good for migration on Saturday so look forward to seeing you there.
Meet at Soughley Lane at 7.30am - SK272856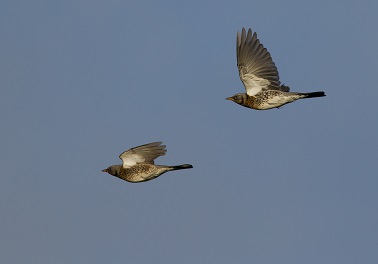 ---
INDOOR MEETINGS
Wednesday 9th Nov at 7.15pm
Ron Marshall – Alaska

Ron has had an interest in wildlife and the countryside from a very young age, but has been seriously birding for the last 35 years. He spent all of his working life running the family butchering business so long holidays were very rare.
On retirement at 60 yrs. of age he invested in a camera and big lens, so now his main interest is wildlife photography. Retirement enabled him to travel to countries he could only dream of. Alaska which his presentation is about was one of the places at the top of his wish list.
Wednesday 14th Dec at 7.15pm
David Wood - Kenya Believe It?
Birds on Safari

David is Chair of SBSG, co-author (with Richard Hill) of Breeding Birds of the Sheffield Area and co-editor of the Group's Annual Report. Making a safari in Kenya was a lifetime ambition and in this talk David will share his experiences of the country and several of its iconic national parks, from savannah and bush to lakes and forests. The emphasis will be on the diverse and spectacular avifauna, as well as some of the challenges they face, while the region's diverse mammals will also feature.
Sheffield University - Hicks Building LT5
---
Friday 19th August - Sun 4th December
Francis Willughby (1635 - 1672) A Natural Historian And His Collections
Nottingham Lakeside Arts, University Park, Nottingham, NG7 2RD

A number of events relating to the life and works of Francis Willughby can be found here
---
Visit us on Facebook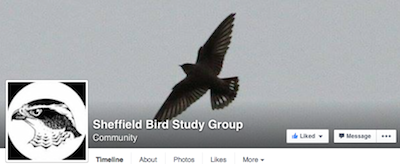 News
---
Membership News
Membership secretary, Martin Hodgson, will be available at the December meeting to receive subscriptions for 2017. The membership fees remain as before - £14 for an individual and £16 for a couple/family. If you can't attend the meeting, you can still renew early by printing off and completing the form here, or by completing and submitting the online form here.
---
Autumnwatch in Sheffield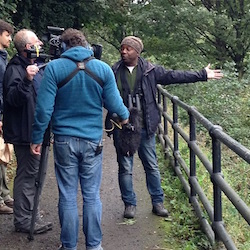 Apologies this was advertised to be broadcast on BBC2 on Thursday 27th October, however went out at 9.50pm on Wednesday 26th October - Please look out for the BBC iplayer catch-up version.
The Autumnwatch team including presentor David Lindo ("the Urban Birder") visited the River Don in September to look at Kingfishers, Grey Wagtails and a rare harvestman. Thanks go out to Pete Brown for attending and advising on the day, Paul Leonard for a back-up plan, Andy Deighton for information on the site itself and Pete Garrity / Dave Wood for liaising with the researchers and producer.
---
Parliamentary Debate on Driven Grouse Shooting
Many of you will have an interest in (and signed) the petition to end driven grouse shooting, which is to be debated in parliament in the coming days and weeks. On Tuesday 18 October at 2.15pm, MPs will hear from Mark Avery, the petition creator, and representatives from the RSPB, the Moorland Association and the Countryside Alliance.
The session can be watched on Parliament TV:http://www.parliamentlive.tv/Guide
The petition will then be debated in parliament on 31st October, which will also be available to watch via Parliament TV.
The government's initial response to the petition, before any evidence has been heard, can be read at https://petition.parliament.uk/petitions/125003 . It is to be hoped that this is not an indication that they have already reached their conclusions and that they will hear the evidence - and make their decisions - without predisposition to an outcome that is already decided.
SBSG made a submission to the evidence to be heard, drawing on the detailed survey work undertaken for the Breeding Atlas. The key points put forward were that: driven grouse shooting results in very low levels - or the complete absence - of birds of prey in ideal habitat, contrasting with population trends away from these areas; and that areas managed for driven grouse shooting have not seen increases in populations of upland breeding waders, numbers of which have fallen in recent decades.
---
Sheffield Flood Protection Proposals
The Government has released a report into national flood resilience and has identified Sheffield as a trial city with great potential to be protected to the same level as London by 2021.
The Council is currently holding consultation meetings on their proposals to develop flood storage areas on several of Sheffield's rivers.
This may involve building high embankments, in excess of 1.1m, resulting in significant changes to the landscape in the proposed areas at Rivelin, Loxley, Upper Don, Porter and Sheaf. This would allow sluices to be closed when Sheffield is at risk of flooding and create storage areas. The Rivelin for example would be capable of holding up to 330,000m3 of water (equivalent to 130 Olympic swimming pools) until such time as the flood risk subsides. The impact on flora, fauna, access and industrial and archeological heritage could be significant.
Further details and opportunity to complete a questionnaire can be seen at:
http://www.floodprotectionsheffield.com/pages/programme-overview
---
Publications
Birds in the Sheffield Area, 2014 - Annual Report now available
Editors: Richard Hill and David Wood
Birds in the Sheffield Area, 2014 was published in February 2016, with help of the major sponsors The National Trust, Foothills and Harrison Cameras.
The cover of a Nightjar was created by Paul Leonard, and the text is interleaved with illustrations by Ben Green, Richard Dale, Paul Leonard and Ray Scally. The photographs are courtesy of A. Deighton, P. Garrity, R.D. Hill, A. Jones, M.N. Reeder, D. Simmonite, M. Smethurst and D. Wood.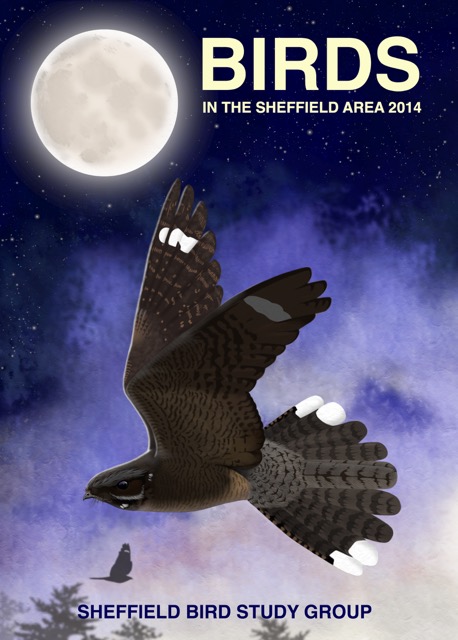 Main Contents
A review of the birding year, 2014
Systematic List of records for the year 2014
Arrival and departure dates of migrant species in 2014

Glossy Ibis - New to the Sheffield Area

'Siberian' Lesser Whitethroat at Nether Edge
Breeding Success for Hen Harriers
The cost is £6 if collected, or £8 to include postage and packing. It's free for qualifying members.
Anyone interested in obtaining a copy of this, or any other of our annual reports, please email

This email address is being protected from spambots. You need JavaScript enabled to view it.

for further details.
---
What to look out for in September and October
Find the article by Ron Blagden here
---
Ring Ouzel Surveys 2016
For the updated Eastern Moors Survey visit here
For the Burbage Moors Study visit here
---
Breeding Birds of the Sheffield Area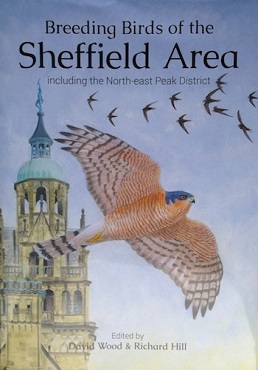 What? You haven't got a copy of the Breeding Atlas yet?
Here's what the reviews said
David Ballance, writing in Ibis "a scholarly work....analyses of species are thorough and painstaking, placing the results firmly in a national context, ingenious maps designed to show both distribution and change.
Mark Cocker, "For anyone interested in birds in the Sheffield area the book is an absolute must".
Click here for more reviews and to find out how to get yours.
---