Welcome to the SBSG website
Sheffield Bird Study Group was formed in December 1972 as a forum for birdwatchers in and around the city with an active interest in ornithology. The group's recording area, covering twelve 10km squares with the city roughly in the middle, is hugely diverse, stretching north to the outskirts of Barnsley, south to Chesterfield, east to the lowlands beyond Rotherham and Bolsover, and west to the highest tops of the Peak District National Park.
We aim to promote an interest in birds in the community, provide something of interest to all levels of birder, co-ordinate fieldwork and recording in the area, and work with and complement the work of like-minded local and national organisations for the benefit of birds. SBSG is registered charity No 510857. Click here for more.
Diary dates
Graham Catley: 40 Years of Lincolnshire Birding
November 12th 2014 7.15pm, Sheffield University LT5

Graham is an ex-member of the BBRC and an excellent bird photographer and finder. He was inspired into rare bird searching as a teenager by the Popular Handbook of Rarer British Birds, finding, among others, Lincolnshire's first Radde's Warbler record since 1898. His birding has led him to cover much of the globe in pursuit of new species, but Lincolnshire is clearly his favourite patch, and no doubt he will entertain us with plentiful storeis and photos.
---
Annual NERF Conference for 2014
The Conference is being hosted on 16th November jointly by the South Peak Raptor Group and the Peak District Raptor Monitoring Group at The Agricultural Business Centre, Agricultural Way, Bakewell, Derbyshire, DE45 1AH.
Details can be found here.
---
For the 2014 schedule click here.
For Member login guidance click here.
---
News
Stanage Forum Open AGM
Saturday November 1st at 2pm, Hathersage
Ths is your chance to hear updates and outline proposals from the National Park Authority and to share your own vision, aspiration and ideas for th management and funding of Stanage. Details here.
---
'Birds of the Sheffield Area' wins high praise from reviewers
The BTO describe it as an "excellent Atlas" (BTO News, May-June 2014) and the reviewer for British Birds concluded that "The editors and the Sheffield Bird Study Group are to be congratulated. This excellent book will be of wide interest, both to local birdwatchers and to all interested in the wildlife of Sheffield - an often underrated city surrounded by one of the most diverse range of bird habitats in England."'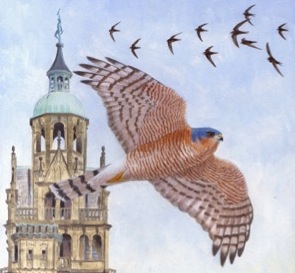 Surely a bargain at only £20!
Have you got your copy yet? Click here to learn how.
---
The SBSG's Social Network!
A reminder to members that the SBSG can now be found on social networking sites Twitter and Facebook, where you can follow the Group for updates.
For our Twitter site please visit www.twitter.com/shefbirdstudy, and for our Facebook "Fan page", please see https://www.facebook.com/SheffieldBirdStudyGroup.
---
Carr Vale Reports from Mark Beevers here