Welcome to the SBSG website
Sheffield Bird Study Group was formed in December 1972 as a forum for birdwatchers in and around the city with an active interest in ornithology. The group's recording area, covering twelve 10km squares with the city roughly in the middle, is hugely diverse, stretching north to the outskirts of Barnsley, south to Chesterfield, east to the lowlands beyond Rotherham and Bolsover, and west to the highest tops of the Peak District National Park.
We aim to promote an interest in birds in the community, provide something of interest to all levels of birder, co-ordinate fieldwork and recording in the area, and work with and complement the work of like-minded local and national organisations for the benefit of birds. SBSG is registered charity No 510857. Click here for more.
.
Diary Dates
Thursday 26th November - 1pm
The Global Diversity of Birds
Sheffield University Bird Society has organised a lunchtime lecture by Dr. Gavin Thomas (Department of Animal and Plant Science). This event is open to the public and is free of charge in Hicks Building, Lecture Theatre 10. SBSG members welcome.
Synopsis of the talk:
The world is filled with 10,000 species of birds as diverse as falcons, finches, toucans, pelicans, spoonbills and parrots. All of the avian diversity that we see around us is the result of probably less than 100 million years of evolutionary history. How and why did birds radiate to become the most biodiverse of all terrestrial vertebrates? This talk will follow the evolutionary history of modern birds from their origins 100 million years ago to their present day diversity. We will see where the hotspots of bird diversity are, where in the world harbours the most avian evolutionary history (or heritage) and how we might prioritise conservation efforts to maintain the parts of that diversity that are most under threat. The talk will end by discussing the most unusual species and how you can get involved in adding to our understanding of the remarkable radiation of birds.
---
Sunday 6th December
Local Field Trip - Orgreave Lakes.
A chance for a guided walk around our area's premier site at a time when there should be plenty of wildfowl on the lakes, gulls to sift through and no doubt some passerines too. This has been the place to see scarce buntings (Snow and Lapland) and Twite in recent winters, but we'll need a lot of luck to come across something like that! We'll meet outside the cricket/ football club on Washfield Lane (S60 5PU) at 13:30 and hope for a good gull roost to finish.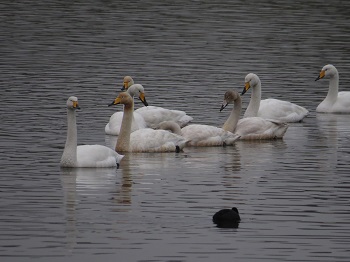 ---
Indoor Meeting - Wednesday 9th December
Raptor Passage over Southern Spain by Bob Croxton

Bob is no stranger to the SBSG having been a member for over 30 years. He is also a keen photographer and has travelled widely in the UK, Europe, Africa and USA.
His talk will cover his "adventurous" research into Raptor Migration which has taken him to Southern Spain on 11 occasions capturing images of over 25 different raptor species.
Also not to be missed is our traditional tipple of wine and festive mince pies. We look forward to seeing you all there.
Sheffield University Hicks Building – LT3
---
Publications
Birds in the Sheffield Area, 2013 - Annual Report now available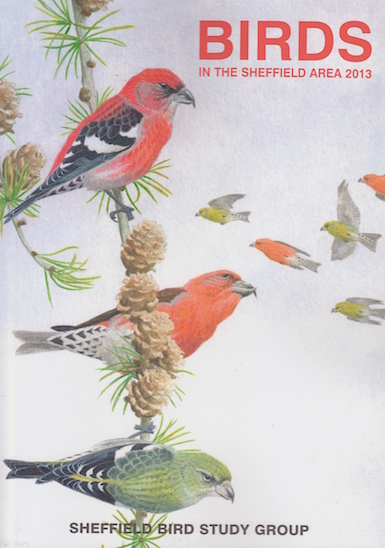 Main contents:
A review of the birding year, 2013
Systematic List of records for the year 2013
Arrival and departure dates of migrant species in 2013
The Two-barred Crossbill influx - Broomhead Reservoir 2013/14
The Stuff of Dreams - Orgreave Lakes: 15th May 2013
The cost to non-members is £6 if collected, or £8 to include postage and packing. It's free to qualifying members.
Anyone interested in obtaining a copy of this, or any other of our annual reports, please email Martin Hodgson for further details
The 2013 report is now available on the website in pdf format for members only, in the Publications tab
---
Breeding Birds of the Sheffield Area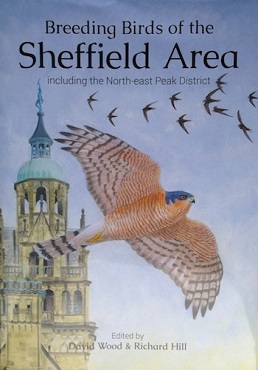 What? You haven't got a copy of the Breeding Atlas yet?
Here's what the reviews said
David Ballance, writing in Ibis "a scholarly work....analyses of species are thorough and painstaking, placing the results firmly in a national context, ingenious maps designed to show both distribution and change.
Mark Cocker, "For anyone interested in birds in the Sheffield area the book is an absolute must".
Click here for more reviews and to find out how to get yours.
---
Visit us on Facebook
News
Crag

Mart

in

- Chesterfield
Although the Crag Martin has not been seen for a few days, hundreds of birders from around the country made the trip to the Crooked Spire or the Proact Football Stadium. See here and here for articles published by the Derbyshire Times.
---
Swift Survey 2014-15 Update
A further request for any outstanding breeding records of Swift from this year to add to the Swift Survey. Please submit these as soon as possible – visit here for guidance notes and here for preliminary results of the survey.
---
Butterfly Conservation Half Price Offer
Butterfly Conservation is a UK charity dedicated to saving butterflies, moths and our environment.
For information on a half price membership offer available to members of the SBSG, details and a membership form can be found here.
---
SBSG Breeding Atlas
Now in Weston Park Museum!
'Over South Yorkshire Skylines' at Weston Park Museum is based on the SBSG's Breeding Atlas and showcases the vast number and variety of birds that breed in and around Sheffield. Just about every Atlas species is depicted in a display situated towards the back of the Museum - just beyond the classroom on the left-hand side (see below).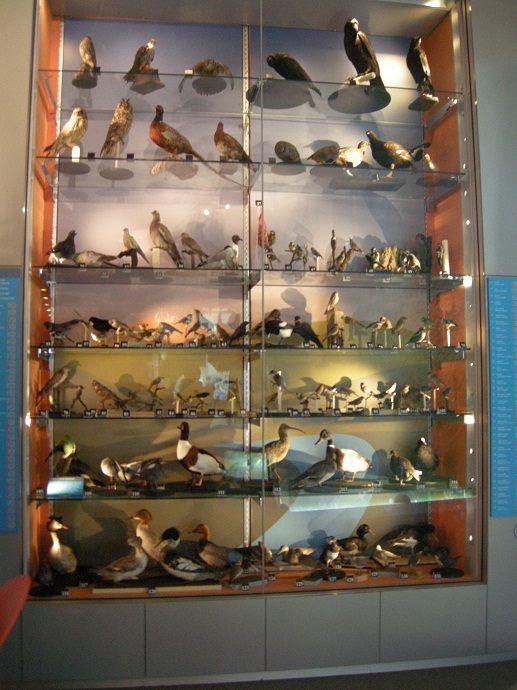 The display was launched in April with a talk by David Wood and Richard Hill and will run for the next year or so. A feature on the display and its curator can be found here on the Sheffield Museums website
---
Help the RSPB to help Europe's wildlife
The RSPB needs your help to protect laws that protect nature throughout Europe
Find out how you can help here
---
News from Stanage
Stanage & North Lees are managed by the National Park Authority in partnership with the Stanage Forum which represents the views of the many and diverse users of the Estate.
One current issue in this area is the harassment and disturbance of breeding Ring Ouzels by over zealous bird photographers.
The 'British Birds' code of practice for photographers should be followed here, and if you see examples of poor photographer behaviour, please report it to the group.
The group is ably represented on the Stanage Forum by Neil Porter, and more details can be found here.
---
BTO House Martin Survey 2015
Survey volunteers are needed to carry out just 3 visits during the summer to potential House Martin breeding sites in our area.
Further details can be found here.
---
Derwentdale local field meeting : March 2015
Ron Blagdon's report of an eventful raptor watch can be found here
---
Annual Review 2014
The March 2015 meeting was the groups AGM, followed by Dave Wood's photographic review of the SBSG area ornithological highlights in 2014.
Available to members here, there is plenty for both the accountant and the birder to savour.
---
Sheffield Parks and Open Spaces Survey Is Go!
Just a few parks remain for selection. Check here for remaining sites.
---