Welcome to the SBSG website
Sheffield Bird Study Group was formed in December 1972 as a forum for birdwatchers in and around the city with an active interest in ornithology. The group's recording area, covering twelve 10km squares with the city roughly in the middle, is hugely diverse, stretching north to the outskirts of Barnsley, south to Chesterfield, east to the lowlands beyond Rotherham and Bolsover, and west to the highest tops of the Peak District National Park.
We aim to promote an interest in birds in the community, provide something of interest to all levels of birder, co-ordinate fieldwork and recording in the area, and work with and complement the work of like-minded local and national organisations for the benefit of birds. SBSG is registered charity No 510857. Click here for more.
Diary dates
Ron Marshall: Sweden & Swedish Lapland
February 11th, 7.15pm, HICKS BULDING Lecture Theatre 3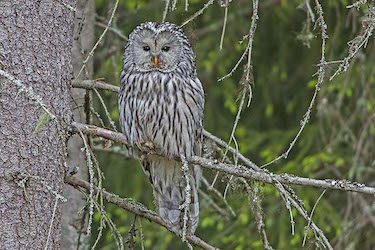 Copyright Ron Marshall
Details to follow
---
For the 2015 schedule click here.
For Member login guidance click here.
---
News
Proposed Spurn YWT Visitor Centre update
Spurn enthusiasts will know about this project and about the mixed views specifically on the location of the development. There is a petition aimed at persuading YWT to reconsider the planned site on the grounds of disturbance; if you feel moved enough to voice your objection please sign the petition and forward details to anyone else who you feel may be concerned by the plans.
---
Birding New Zealand : Sadness, Spectacle, Hope?
Those who missed Pete Brown's excellent and thought-provoking talk last Wednesday haven't lost out entirely; Pete has written the 'book of the talk' which can be found here.
---
Wyming Brook/Fox Hagg volunteer day Sunday 18th January 10am - 3pm
Next RAG Meeting Thursday 5th February 7pm - 9pm
Please see here for more detail.
---
Birding in the Sheffield area - January & February
Ron has been sifting through past sightings in order to pass on some clues as to where the best mid-winter birding may be found in 2015.
---
2015 Subscriptions
As the New Year gets under way it's time to renew (or begin!) your SBSG membership and support the ongoing work of the Group, with two large local surveys planned for 2015. Members receive a copy of the excellent annual report, free access to indoor meetings and field trips, an e-newsletter and access to a huge amount of material via the members' area on the website. Subs again remain unchanged, which means even better value for money. Martin will be taking subs at next week's indoor meeting, or see http://www.sbsg.org/join-the-group for full details of other options.
Click here to download the Annual Subscription Renewal Form.
---
'Birds of the Sheffield Area' wins YET MORE praise from reviewers!
David Ballance, writing in Ibis, describes "a scholarly work......analyses of species are thorough and painstaking, placing the results firmly in a national context........ingenious maps designed to show both distribution and change." He's also delighted at the correct use of "hectad"!
Meanwhile Mark Cocker, no less, talks of SBSG as "an exemplar that amateur passion for wildlife recording...... an illustrious tradition.....detailed species accounts that are this book's cardinal virtue......For anyone interested in birds in the Sheffield area the book is an absolute must".
'Nuff said I think - follow the links above for the full reviews, then snap another copy as a late Xmas present.
The BTO describe it as an "excellent Atlas" (BTO News, May-June 2014) and the reviewer for British Birds concluded that "The editors and the Sheffield Bird Study Group are to be congratulated. This excellent book will be of wide interest, both to local birdwatchers and to all interested in the wildlife of Sheffield - an often underrated city surrounded by one of the most diverse range of bird habitats in England."'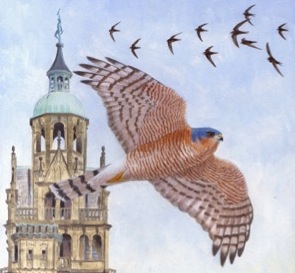 Surely a bargain at only £20!
Have you got your copy yet? Click here to learn how.
---
New location for future indoor meetings
Good news - the venue for indoor meetings from January 2015 has been confirmed as Lecture Theatre 3 of the Hicks Building. This venue will provide better screen viewing for all as well as allowing for the larger audiences which major speakers may attract.
---
Stormy outlook for long-term ecology studies
Remember the trouble Prof Tim Birkhead had finding ongoing funding for his Guillemot studies? Well, the trouble continues.......there seems to be no way to continue the long term work with guillemots on Skomer Island other than resorting to crowd-sourcing.
He will be extremely grateful for any financial support at https://www.justgiving.com/timbirkheadguillemots/, and for further publicity of the issue in the recent Nature article.
---
The SBSG's Social Network!
A reminder to members that the SBSG can now be found on social networking sites Twitter and Facebook, where you can follow the Group for updates.
For our Twitter site please visit www.twitter.com/shefbirdstudy, and for our Facebook "Fan page", please see https://www.facebook.com/SheffieldBirdStudyGroup.
---
Carr Vale Reports from Mark Beevers here