Welcome to the SBSG website
Sheffield Bird Study Group was formed in December 1972 as a forum for birdwatchers in and around the city with an active interest in ornithology. The group's recording area, covering twelve 10km squares with the city roughly in the middle, is hugely diverse, stretching north to the outskirts of Barnsley, south to Chesterfield, east to the lowlands beyond Rotherham and Bolsover, and west to the highest tops of the Peak District National Park.
We aim to promote an interest in birds in the community, provide something of interest to all levels of birder, co-ordinate fieldwork and recording in the area, and work with and complement the work of like-minded local and national organisations for the benefit of birds. SBSG is registered charity No 510857. click here for more.
Diary Dates
Tuesday 8th August - 11am
Avenue Washlands Nature Reserve in Derbyshire is celebrating its 10th anniversary
The former coking works was once said to be one of the most polluted sites in Europe, but is now a thriving wildlife haven and vital community amenity. The story of Avenue Washlands Nature Reserve has to be seen to be believed, so please come along on Tuesday 8th August at 11am to help celebrate this amazing transformation. You'll find out about the past, present and future of this amazing site, and have chance to explore the nature reserve on a short guided walk, so please dress appropriately for the weather.
Please RSVP to Gemma Rathbone This email address is being protected from spambots. You need JavaScript enabled to view it.
Light refreshments will be provided and there is car parking at the site cabin on Mill Lane, Wingerworth, Chesterfield S42.
---
Indoor Meeting - Wednesday 13th Sept at 7.15pm
Pete Brown - Freebird 2016
In January 2016 Pete Brown, long time SBSG member and former group chairman, set himself the challenge of seeing how many bird species he could find in the local area during the course of the year at no cost to his pocket or the planet and of raising a few bob for Cancer Research UK in the process. Tonight's talk reflects on the highs and lows, successes and failures and ultimate achievement of the "Free Bird" year.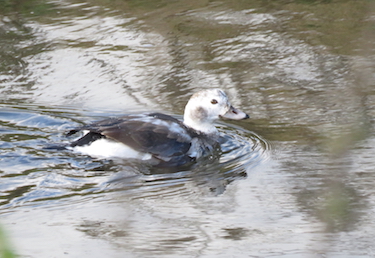 Long-tailed duck - Species number 147
Sheffield University Hicks Building - LT5
---
Visit us on Facebook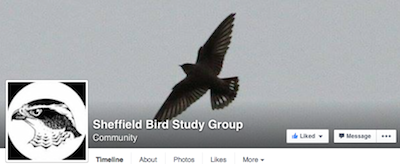 News
Submitting your records
If you have submitted records recently you may have noticed that the calendar facility, when adding the date to your record, is no longer available. This has occurred following a software update, though should not affect users too adversely providing that they add the date in the specified format as shown below.As before, when entering multiple records the date needs inputting only once.

---
Birds in the Sheffield Area, 2015 - Annual Report now available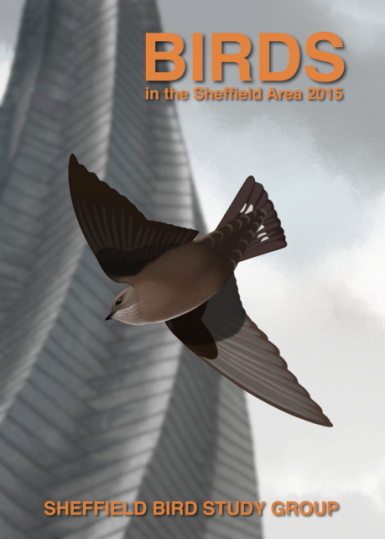 Birds of the Sheffield Area 2015
Editors: Richard Hill and David Wood
Birds in the Sheffield Area, 2015 was published in May 2017, with help of the major sponsors The National Trust, Foothills and Harrison Cameras. It has a total of 202 pages.
This edition is dedicated to the memory of Martin Garner 1964-2016
The cover of a Crag Martin was created by Paul Leonard, and the text is interleaved with full colour illustrations by Ben Green, Richard Dale, Paul Leonard and Ray Scally.
The colour photographs are courtesy of M.A. Broadland, A. Deighton, P. Garrity, C. Hallam, R. D. Hill, P. Jackson, D. Langston, M. N. Reeder, M. Sherwin, M. Smethurst, P. Stoppard, C. Tyler, R. Twigg, D. Wood and P & A Wilson.
Main Contents
A review of the birding year, 2015
Systematic List of records for the year 2015
Arrival and departure dates of migrant species in 2015
Crag Martin - New to the Sheffield Area
Black Stork - New to the Sheffield Area
Urban Breeding Lesser Black-backed Gulls in Chesterfield
Cetti's Warbler at Norbrigg's Flash - A New Breeding Species
A Survey of Breeding Swifts in Sheffield SK38 - 2014-15
The cost is £6 if collected, or £8 to include postage and packing. It's free to qualifying members.
Anyone interested in obtaining a copy of this, or any other of our annual reports, please email Martin Hodgson for further details.
---
Help Sheffield University and SBSG support the Sheffield Peregrines
With your help we can provide more opportunities for people to learn more about these amazing birds as well as carry out important research. You can support the Sheffield Peregrines Project by donating through the Virgin Money Giving page.
Click on this link to learn more about the plans for the project and to donate:



---
Help Protect Ring Ouzels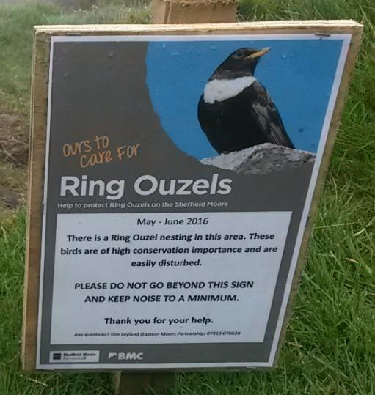 Although a very early report at Redmires was submitted on March 7th, the first returning Ring Ouzels were back on territory at the gritstone edges of Burbage and Stanage on 21st March, so it is an appropriate time to ask for maximum protection for this declining species. Many of us will want to see the birds, and some will want to photograph them, but the best interests of the birds must come first.
In 2016, joint advice from SBSG and DOS was we believe mainly followed, but the previous year birds around Stanage Edge, Burbage Edge and Cutthroat Bridge were unfairly put under pressure by overly zealous photographers and those straying far too close to birds and their nest sites. It was, of course, only a minority of those who enjoyed the birds but having obtained maximum cooperation from the climbing groups who use these areas, it does no good whatsoever for the reputation of the birding community if we are seen as the cause of inappropriate disturbance. The BMC paper here illustrates how we can be proud of the breeding success of our Peak District birds despite the pressure from recreational groups.
Please take care and do report any cases that cause offence
A recent piece by SPRINGWATCH can be be found 10 minutes into the programme here
---
Parking for Indoor Meetings
Please note the following in terms of the change in parking outside of the Hicks Building -
We have had contact from the University - they have apologised about not informing us of the change in parking policy for Zone B. This ought to allow appeals to be made to the third party provider and hopefully get any charges which were received at the January meeting rescinded. Please contact the SBSG secretary for details This email address is being protected from spambots. You need JavaScript enabled to view it.. Please note that this doesn't include tickets for on street parking, which are courtesy of Sheffield City Council!
You will now require a University Staff Car Parking Permit to park in any of their car parks. Therefore there is no visitor parking in University car parks. The University do have the Q Park on Durham Road now open and there are special evening and weekend rates in place that can be found online here.